Aug 16, 2018 07:44 AM Central
Laura Brianne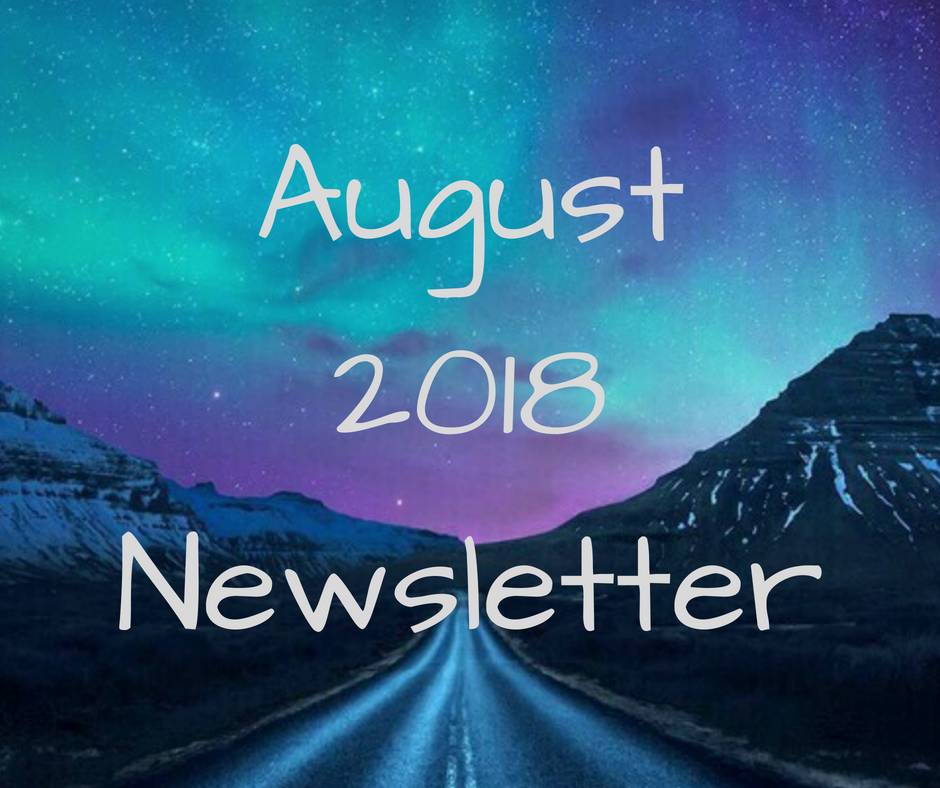 August Newsletter
It's finally August and while the days may still be warm, summer is coming to an end, or maybe it is already over for you and your family. 😱 Are you feeling happy or sad?
It seems like everywhere I turn, there are back-to-school supplies. What better way to prepare than with some YL favorites.
Even if you don't have kids going back to school, these tips can be useful for anyone. Just replace the words "school" with "work" and "teacher" with "boss!" ☺️
Here are two back-to-school or back-to-work favorites you will want to try.
Favorite #1
"It's a school night" combo is good for everyone: a little for you, a little for the kids. Everyone will sleep like a rock and wake up rested and ready to go.
Isn't the new lantern diffuser shown in this picture so chic?
Favorite #2
If you are wanting a good report from your child's teacher, arm your kids with a focus roll-on. Teachers love it when you apply it before school and you will love it after school during homework time. When used regularly, parents and teachers have reported back that kids are able to stay calm and focus on tasks.
Remember, if you don't have kiddos, use this during work hours to stay focused on the things you need to accomplish.
---
Important Team Announcements:
I will be hosting an online "Back to School with Essential Oils" class later this month to help give you more recipes like the ones above, along with my mommy secrets to staying healthy! Keep an eye out for posts in the next few weeks.
Spouse accounts are now available!
As of today, you can have your spouse order a PSK using your member number and receive a $50 "thank you" check from Young Living. This is a great way to get the family another Essential Oils kit, more NingXia Red, Thieves, or a Savvy Minerals kit. Your spouse will need to be placed on your first or second level. If you don't know what that means, email me back, and I'll fill you in.
Those building a Young Living business are finding some nice perks to the new spouse accounts. If you have questions about that, please ask me.
You can also refer to your Policy & Procedures for more details.
YL stats tell me that there will be a lot more men's accounts created today. In honor of the new policy, I will be hosting an "Essential Oils For Every Man" class later in our group. It's a class created just for men! Your man can have his own kit AND learn how to use it. Make sure you pass along the class info so he can attend.
This will be a great way for your hubbies to see how they can use their own PSKs and get a little more excited about YL. ☺️
---
Business oil of the month!
Finance inspired by Oola.
This is one blend you do not want to miss.
It offers an affordable blend of two of the most expensive YL oils, Rose and Melissa, along with 25 other essential oils. This blend was specially formulated to help enhance positive emotions and to give clarity and focus to develop abundance and freedom in life.
Basically, it would be silly to work without this one diffusing.
Business action plan: because everyone needs one.
Step 1: Diffuse the Oola Finance blend while you reverse engineer your goals.
Step 2: Write down what you want your life to look like in five years.
Step 3: Write down what you have to do to get there. If you are not on a path to realistically reach your five-year life goals, it's time to rethink what you are doing now, so you can get on a path that WILL allow you to reach your goals.
---
YL monthly promos
This month's freebies!
300 PV—Retail value: $184.69
5-ml Acceptance™
• Accept yourself for who you are while feeling empowered to be better! Apply 2-4 drops over your heart for an aroma that encourages self-worth, achievement, and self-discovery.
• When your day throws a particularly difficult obstacle your way, diffuse Acceptance while saying a favorite mantra or quote to help you find the patience and strength to move forward.
Bamboo Oil Bar
• Use this beautiful oil bar to store your must-have oils on your bedside table, vanity, or desk so you can reach for them any time you need a boost—morning, noon, or night!
• Keep a few favorite Vitality oils on the kitchen counter for easy access. The instant, fresh flavor of Vitality can help you drink more water and choose healthier food options!
15-ml Aroma Siez™
• Stay motivated even after the toughest days. Use equal parts Aroma Siez and carrier oil and massage into the neck, chest, and temples for a relaxing reward before bed.
• Use the fresh, herbaceous scent of Aroma Siez after a relaxing shower. Rub a few drops between your hands and massage into the scalp, neck, or shoulders for a moment of tranquility.
15-ml Wintergreen
• Accomplish your fitness goals with help from a rejuvenating post-workout massage. Combine Wintergreen with a carrier oil or lotion and massage into tired muscles for a refreshing pick-me-up.
• Jump out of bed early and start chasing your dreams! Diffuse Wintergreen for an energizing aroma that can motivate you while the world still sleeps.
Bonus Essential Rewards exclusive: 5-ml Ravintsara
• Get grounded! Diffuse this clean-smelling oil or apply it to your wrists and temples as you reflect on how you can crush your goals.
• Take time to unwind. Hard work requires you to slow down sometimes, so spend a minute meditating with a few drops of Ravintsara applied over your heart.
Bonus Essential Rewards exclusive: 5-ml Spearmint
• Start your day with the fresh, uplifting scent of Spearmint. Diffuse this minty essential oil to inspire your mood and make the most of your morning momentum.
• A messy space encourages a messy mind. Add a few drops of Spearmint to your homemade household cleaner and wipe down counters, tables, desks, and more to refresh your home and your mental space!
Freebies when you spend 250 PV.
15 ml Aroma Siez
15 ml - Wintergreen
Bonus Essential Rewards exclusive: 5-ml Ravintsara & 5-ml Spearmint
Freebies when you spend 190 PV.
15 ml - Wintergreen
Bonus Essential Rewards exclusive: 5-ml Ravintsara & 5-ml Spearmint
Freebies when you spend 100 PV.
Bonus Essential Rewards exclusive: 5-ml Spearmint
---
Help 5 Bonus
Do you want Roman Chamomile and Rose Essential Oil for FREE!? This month with the Help 5 bonus, you can get both.
Earn 5 points and receive a 5-ml bottle of Roman Chamomile and five versatile magnetic oil clips.
Earn 10 points and receive a 5-ml bottle of Rose in addition to the 5-ml bottle of Roman Chamomile and five versatile magnetic oil clips!
You earn 1 point by enrolling a new member with a Premium Starter Kit, 1 point by enrolling a member in Essential Rewards for the first time*, and 1 point by reactivating a preexisting member with a Premium Starter Kit. (Member must be inactive for over 24 months.)
*New Essential Rewards enrollment includes members you get back on the program who have not been on it for six months or more.