Sep 13, 2018 10:37 AM Central
Laura Brianne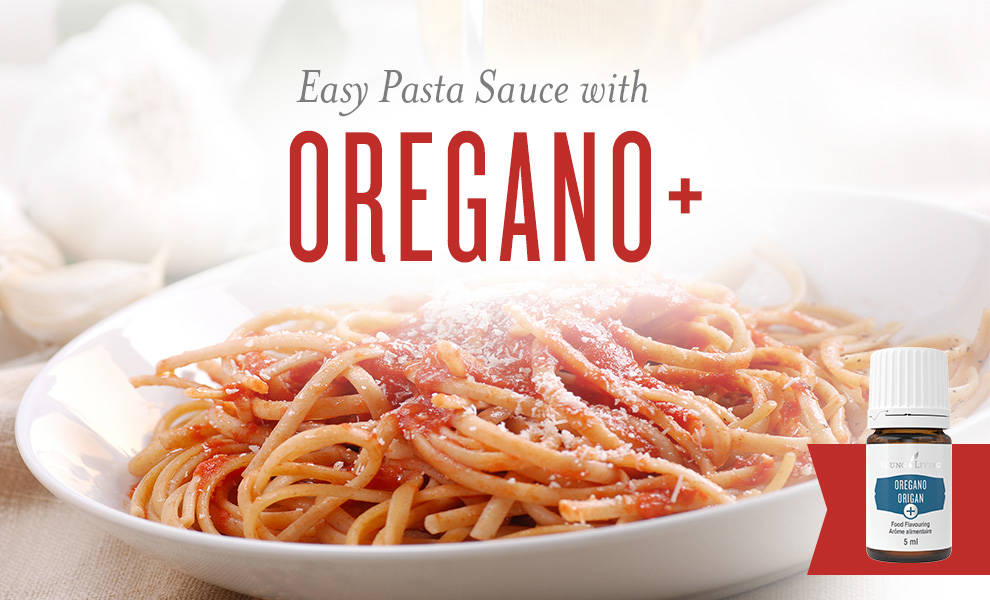 Not sure what to make for your next dinner at home? A classic tomato oregano spaghetti is not only super quick to make (because nobody has time to be hangry), it's packed with delicious flavour that's sure to be a hit!
But have you ever realized mid-cook that you don't have the fresh herbs your recipe calls for? For your next pasta night, add the perfect burst of flavour to your homemade pasta sauce with Oregano Vitality essential oil food flavouring!
With a brighter flavour than dried herbs, Oregano Vitality essential oil adds a sweet, peppery flavour to your dish and is sure to become a kitchen staple you'll never want to be without.
Ingredients
• 2 Tbsp olive oil
• 1 onion, chopped
• 1 clove of garlic, minced
• 3 14-ounce cans diced tomatoes
• 1 drop Oregano Vitality essential oil food flavouring
• 1 drop Black Pepper Vitality essential oil food flavouring
• Salt to taste
Tip: For a lighter oregano flavour, dip a toothpick in the oil and swirl in sauce.
Directions
1) Heat olive oil in a large frying pan over medium heat.
2) When hot, sauté onion until soft, 2-3 minutes. Add garlic and cook until fragrant, about 30 seconds.
3) Add tomatoes and salt to the pan. Cook, stirring occasionally, until the tomatoes break down and the mixture thickens, 10-15 minutes.
4) Add Black Pepper Vitality and Oregano Vitality essential oils. Adjust seasonings to taste, and serve over cooked Einkorn Spaghetti.
*Found on the Young Living Canada blog*