Oct 30, 2018 03:22 PM Central
Laura Brianne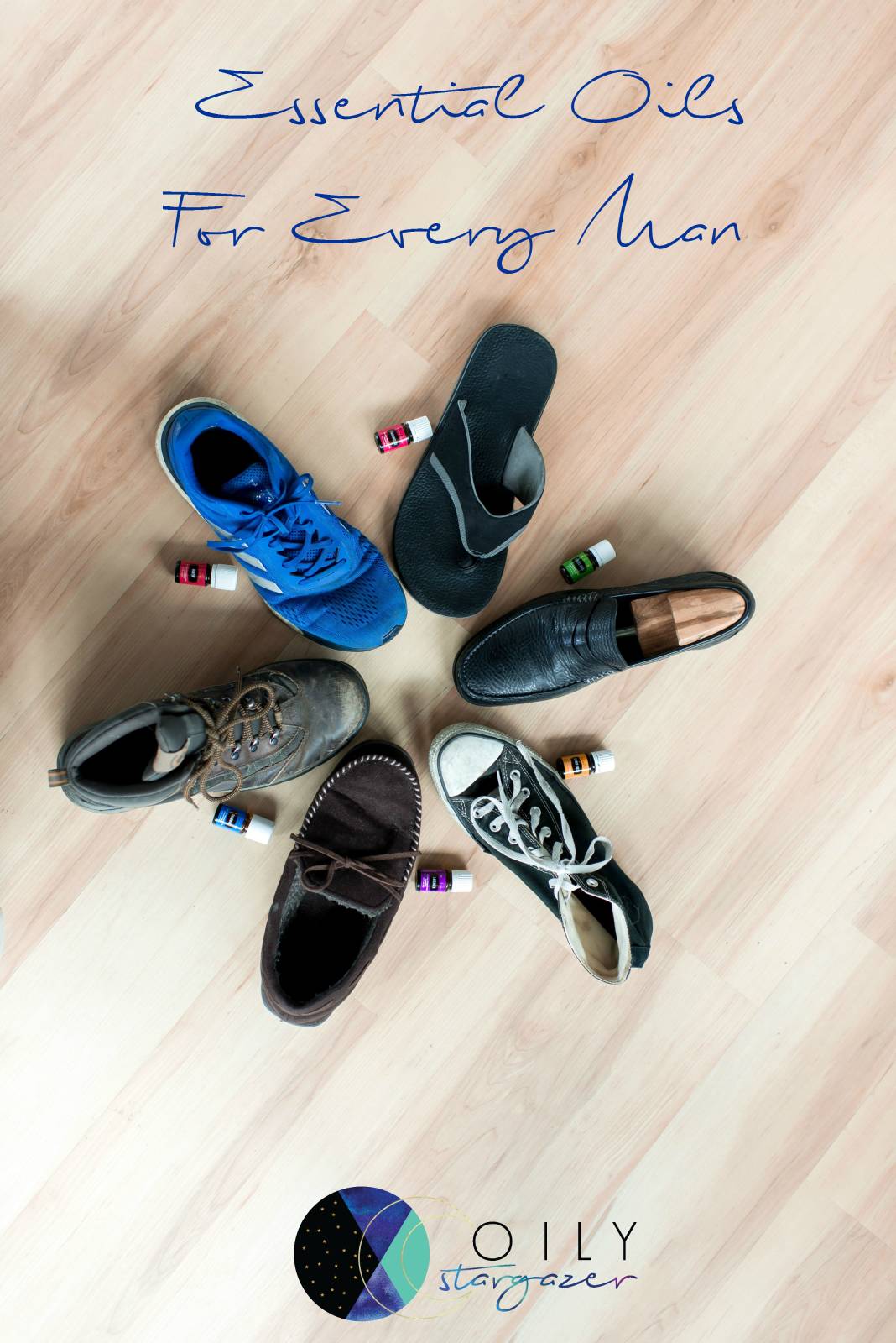 Regardless of age or gender, getting and staying healthy is for cool people like YOU. We asked other men what some of their favorite products for "manly" uses and put it together so you can see how YL can enhance your masculinity, health, energy, and mood.
The information here will appeal to EVERY MAN: the athlete, corporate 9-5er, outdoorsman, academic, philosopher, musician, life of the party, or any and every other guy.
______________________
Take a moment to hear from some guys who are already using and loving Young Living.
*I am not a doctor. I am not here to diagnose, treat, or cure any of your illnesses. The content I cover is for informational purposes only.
______________________
I would like to start off by sharing the three ways you can use your oils.
AROMATICALLY: Put 6-8 drops of an oil or a combo of oils in your diffuser. The diffuser will send the oil into the air and fill the room with your essential oils.
TOPICALLY: Apply essential oils to your skin.
I recommend that you one drop of essential oil with 10-15 drops of V-6 Complex, coconut, olive, or almond oil and then apply it to your skin.
Citrus oils like Lemon are photosensitive. Please avoid sun exposure for 12 hours after application to areas where you have applied citrus oils topically.
INTERNALLY: Young Living oils are pure and are labeled as Generally Regarded as Safe by the Food and Drug Administration. Because of their purity, some men like to ingest their oils to avoid "smelling" like an oil, or to support their body from the inside out.
There is noright or wrong way. Choose one and try it out! Try out each option to see which ones you prefer.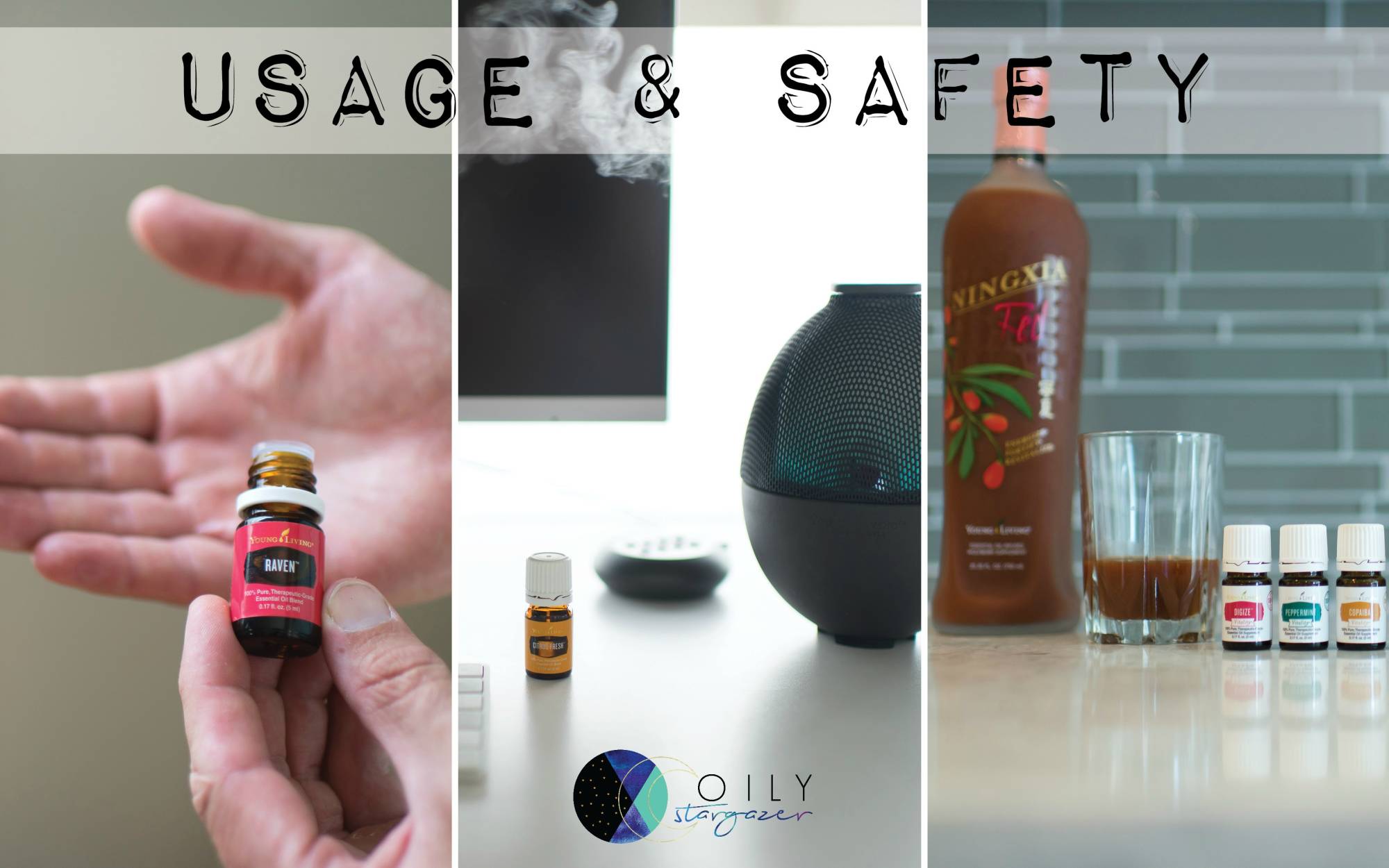 ______________________
Purity is EXTREMELY important when it comes to health products. When you use products that are pure, you will have longer lasting results.
Products that are formulated with synthetic ingredients may only provide a short-term result and can cause damage to your body.
When you use natural and PURE ingredients or products, they are effective and you don't need to worry about harmful side effects.
Young Living goes above and beyond organic standards to provide natural products that work. YL farms on land without the use of pesticides, hand weeds fields, and tests its essential oils multiple times in its million-dollar labs to produce products with the purest and highest quality chemical constituents. If a batch doesn't meet these HIGH standards, YL will not bottle it up and send it to you.
Check out more about their seed to seal process at www.seedtoseal.com.
Now that you know more about the TLC that goes into these precious oils, let's dive into some popular favorites that you can use regularly to live a vibrant, healthy life.
______________________
PanAway
This blend is perfect to use to soothe muscles and joints. Think of all the things you do that require fortitude, energy, and commitment--- lifting weights, playing football, yard work, or house repairs on your Honey-Do-List.
USAGE:
- Take one to three drops of PanAway, mix it with a carrier oil and apply to the area you want to bring soothing relief.
Is today "leg day" at the gym? Apply to your legs before and after your workout.
Get it?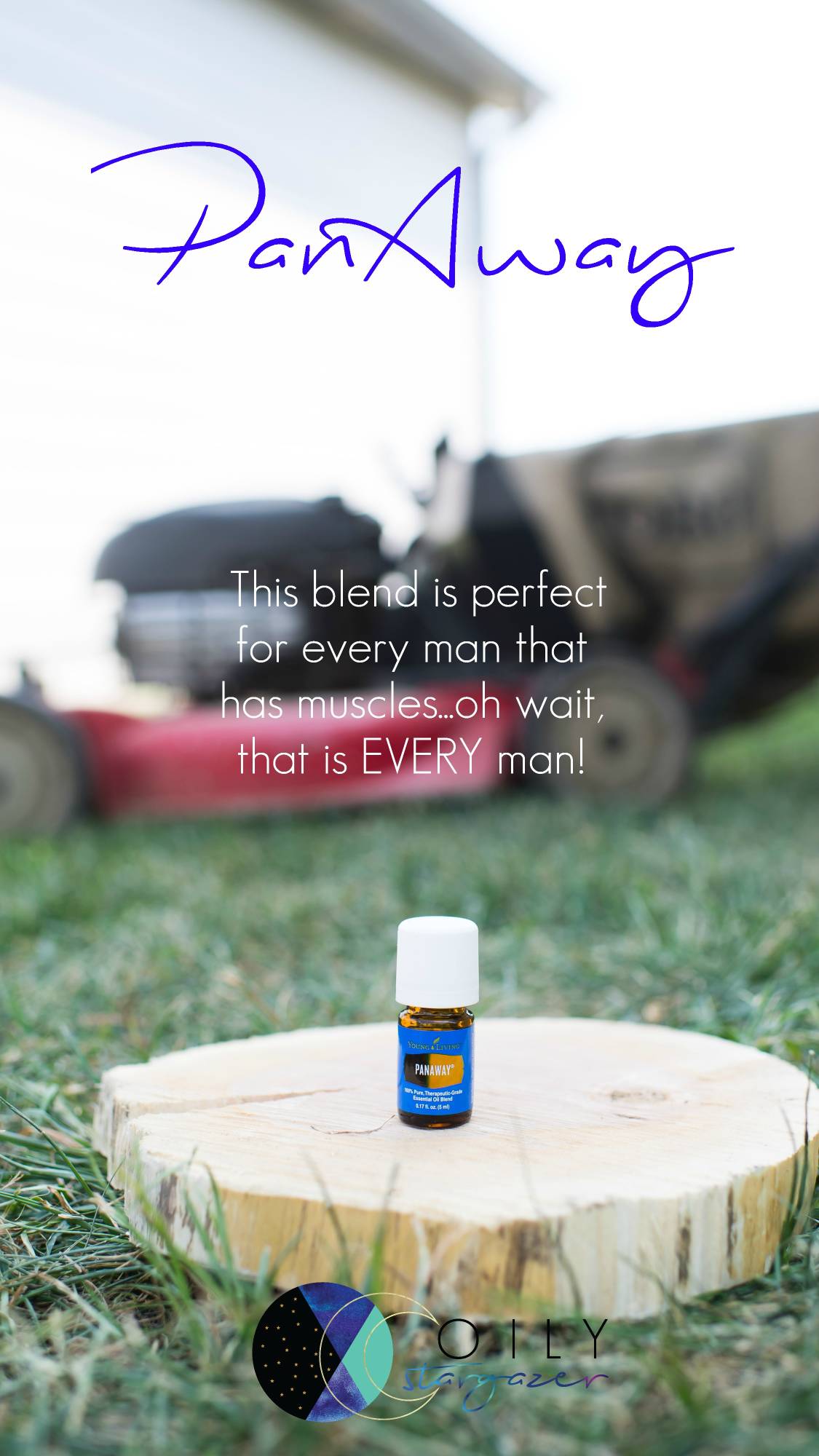 ______________________
Lavender
Lavender - every man's swiss-army-knife oil. I know you have one of those, so I know you know what it means to be a Swiss-Army-Knife oil. #JackOfAllTrades
Basically, if you have NO idea what to use, your phone is dead so you can't access your reference materials, and your YL friend isn't around to ask, just use Lavender aromatically or topically, or Lavender Vitality internally.
USAGE:
- Diffuse 4-6 drops before bed to calm you for a restful night's sleep.
*Parenting tip - Don't forget to use it with your kids, too!
- Apply one drop to any skin that needs some extra TLC. Dilute when starting out. #OuchHotGrill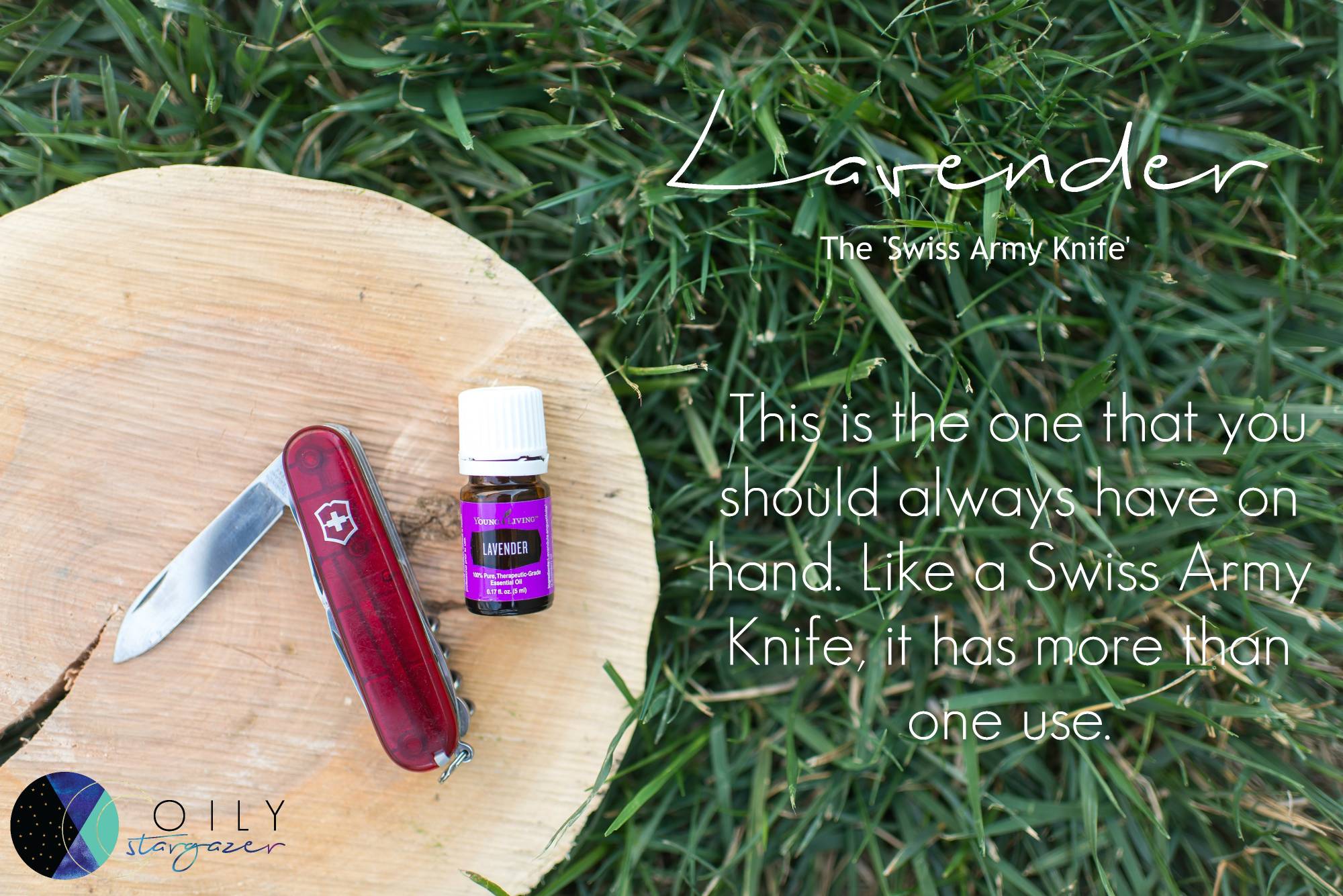 ______________________
Raven
Raven, a happy breathing oil.
USAGE:
- Mix one to two drops in your hand with a carrier oil and then apply to neck and chest.
Times to apply topically or to diffuse:
Pre/post workout, during practices, or on game day

At night before bed

In the winter time, regularly
______________________
Citrus Fresh
A blend that smells nice and gets the job done. It can combat funky odors or calm you down.
Make a little spray with a 2 oz bottle of water, 20 drops Citrus Fresh, and add a pinch of salt to help mix the oils.
USAGE:
- Spray on stinky surfaces: shoes, a gym bag, a dog bed, couches, car seats, trash.
- Put 4-6 drops in your diffuser and use in your office, in the car, or at home.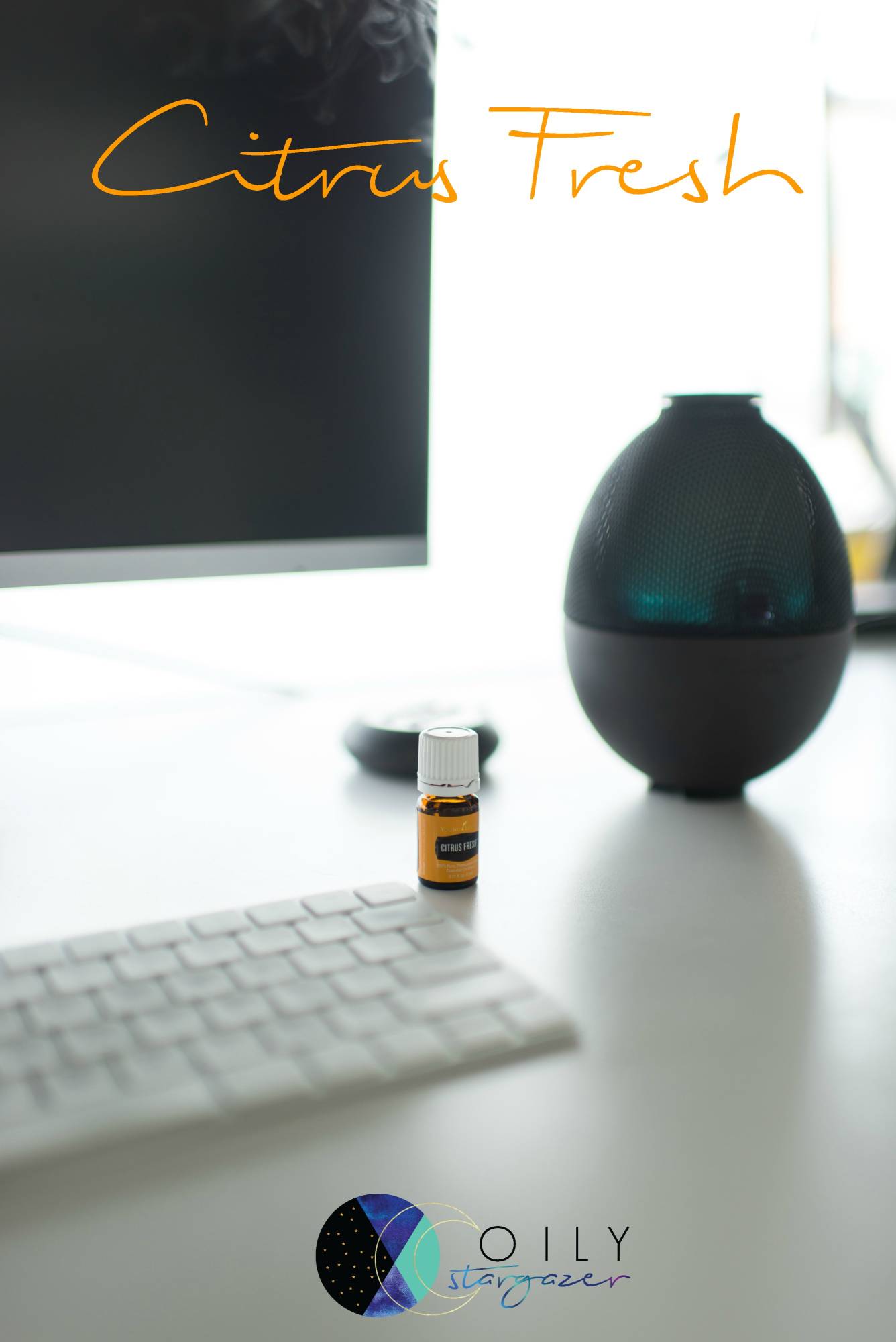 ______________________
Frankincense
A very grounding oil. You may or may not be into meditation. If you are, this is your go-tooil to use while you meditate. It allows you to free yourself from that brain chatter so you can feel a little more grounded.
If you don't meditate, consider looking into it. It actually can increase your performance at work and in relationships.
USAGE:
- Diffuse or apply a drop to your wrists and inhale.
- Add a drop to your aftershave cream for youthful skin.
**Fun Fact; Gary Young said at convention a couple years ago that he used about 300 drops of Frankincense every day!
______________________
The Vitality oils in the Premium Starter Kit.
Same oil, different label: Young Living has two product lines for its essential oils. The colored bottles indicate topical and aromatic uses on the label. The white-labeled bottles are the Vitality line. The Vitality line labels offer internal dietary recommendations.
USAGE:
- Add one drop daily of each of the following Vitality oils to your NingXia Red to support your body systems.
You can also put one drop of each in an empty gel capsule if you prefer that method.
Look at all the body systems you can support with these five oils!
______________________
DIGIZE Vitality
Supports your digestive system.
______________________
PEPPERMINT Vitality
Supports your digestive, nervous, and respiratory systems, muscles and bones, and skin.
______________________
COPAIBA Vitality
Supports your cardiovascular, respiratory, and nervous systems, muscles and bones, emotional balance, and skin.
______________________
LEMON Vitality
Supports your digestive, immune, and respiratory systems.
______________________
THIEVES Vitality
Supports your immune and nervous system.
______________________
NingXia Red
NingXia Red is made up of 25% pure NingXia Wolfberry, a powerful antioxidant supplement in the form of a juice that you should take every dayto support your body, energize you, maintain healthy blood sugar levels, and support eye health. The other 75% is filled with beneficial fruit juices and a few essential oils, making this a supplement drink like nothing else on the market.
USAGE:
- Take 1-2 ounces 1-2 times a day.
*Young Living offers a NingXia Red Premium Start Kit.
It includes
2 bottles of NingXia Red
1 box with 30 2 oz packets for on-the-go
1 box of NingXia Nitro (14 - 20 ml tubes)
NingXia Nitro: a quick pick-me-up without sugar or caffeine overload. It is infused with essential oils, botanical extracts, D-ribose, Korean ginseng, and green tea extract. NingXia Nitro supports alertness, as well as cognitive and physical fitness.
*Don't forget to add some Zyngto your order.
NingXia Zyng is a carbonated energy drink. It's tasty and effective without giving you the jitters and then the crash that comes after you drink the other energy drinks you are used to drinking.NingXia Zyng delivers added vitamins, 35 mg of naturally occurring caffeine, and only 35 calories per can. It's a sweet, guilt-free boost for your early morning, long afternoon, or anytime you need a little Zyng!
*The Essential Oils Premium Starter Kit comes with two 2 oz packets of NingXia Red.
______________________
Stress Away - BONUS OIL in the Premium Starter Kit (PSK)
Every single day, our lives are filled with all kinds of occasional stressors.
Work #Deadlines
Driving #RoadRage
Finances #SoManyBills
Relationships #WhatDidIDoNow?
What if you could take in a sniff of something and it could calm you down instantly? Stress Away is like a little magic potion that can calm your nerves in minutes. When you feel like life is pulling you in all different directions and you aren't sure how you are going to calm back down, use this oil.
USAGE:
- Take the lid off the bottle and take a few sniffs.
- If you know you get worked up in the car on your commute home, get the Orb diffuser with the USB plug and diffuse in your car.
- If you need the kids to chill out before bed so you can get alone time with your significant other, diffuse away with Stress Away & Lavender. =)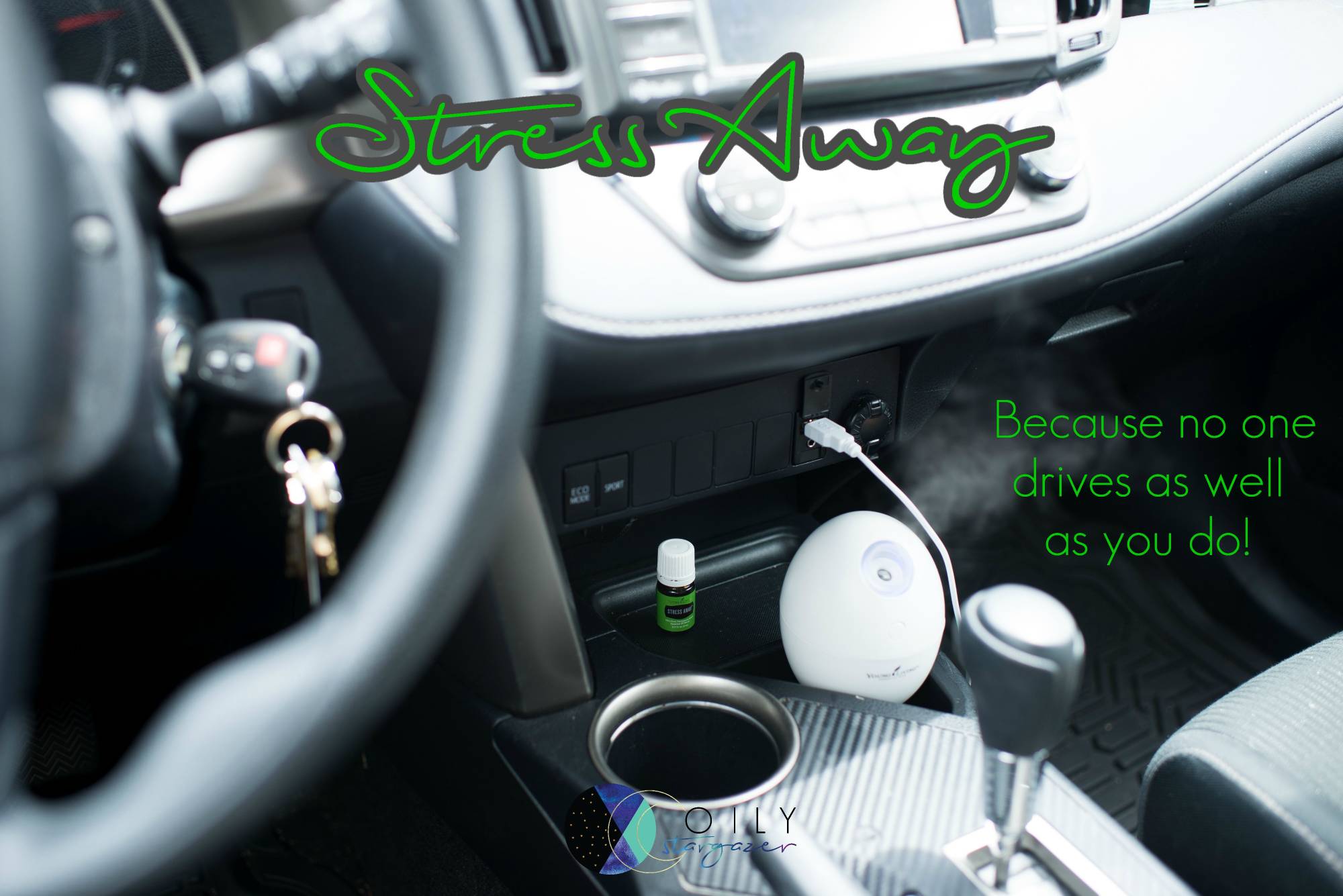 ______________________
Essential Rewards (ER)
Ok, so here is the deal with ER. It is a program that allows you to order a monthly wellness box with products of your choice. Order the same thing every month, or change it up.
So why would you want to order products every month?
You can't just take a supplement one time or use one drop of oil and think you're good to go.
Health is a lifestyle, which means you need to consistently take supplements or these other tools to live high above the wellness line.
Young Living wants to spoil you with goodies, so it offers some great perks when you join the Essential Rewards program.
When you order on ER, you get points back (to order other products using the reward points you've earned through ER), free loyalty gifts, free promotional items, and the ability to order ER kits at an even bigger discount!
Essential Rewards is an optional program, but I strongly encourage you to join right away. You won't regret it, I promise. If you do need to cancel, there's no hassle: you just call Young Living and they can cancel your monthly order.
Our members join ER right away for all of the reasons and for the perks I just mentioned. Here is a suggestion for ordering some popular products you will want to try: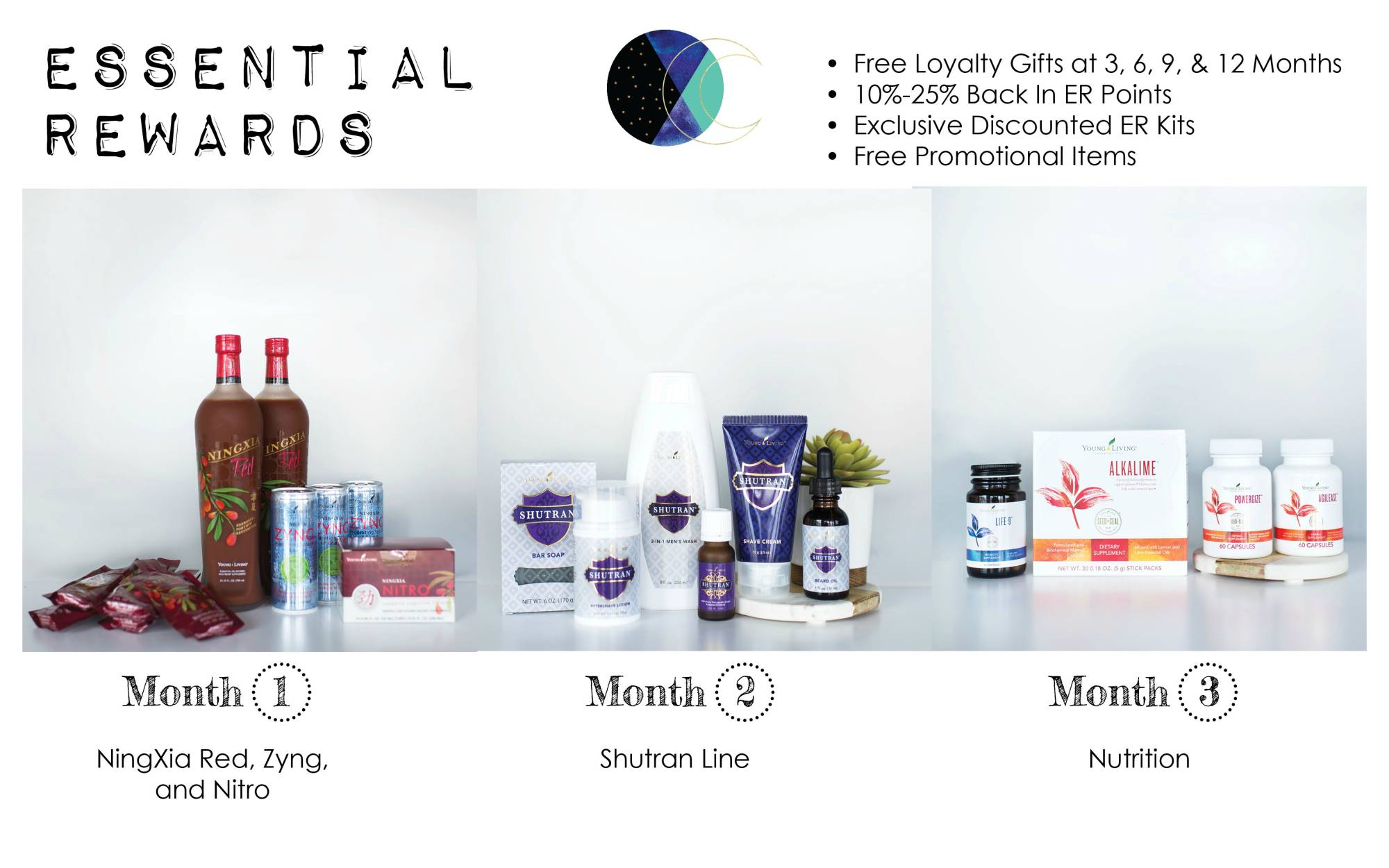 ____________________________
MONTH 1 - NingXia Red.
I talked about this earlier in class! NingXia Red is an antioxidant supplement that creates an unfriendly environment for free radicals.Save $30.75 when you order the NingXia Red ER kit.
____________________________
MONTH 2 - Shutran Line.
This is a men's line with body care products.
Shutran™ 3-in-1 Men's Wash 3oz or 8 oz
Shutran™ Bar Soap
Shutran™ Shave Cream
Shutran™ Aftershave Lotion
Shutran™ Beard Oil
Shutran™ Essential Oil 15 ml - Use as cologne, literally a babe magnet.
____________________________
MONTH 3 - Supplements
Life 9 - a probiotic to support gut health.
Alkalime - a supplement to balance your pH levels.
PowerGize -specially formulated to help individuals of all ages boost stamina and performance.PowerGize helps sustain energy levels, strength, mental and physical vibrancy, and vitality when used in addition to physical activity.
AgilEase™ is perfect for individuals who are looking to gain greater mobility and flexibilityby reducinginflammation. It supports your muscles and bones.
____________________
Here is an article with even more must-haves for every man.
https://www.youngliving.com/blog/the-manly-mans-guide-to-essential-oils-manly-edition/
Take a minute to hear from a few men about how they use their Young Living account.
____________________
Get your own Premium Starter Kit (PSK)
Supporting your health on a regular basis is not only sexy, but it will save you so much money in the long run.
Here's the reality:You are either going to spend money now to stay healthy, or you will spend even more money later when your health starts to decline.
The PSK offers a cost-effective way to get all of these effective products in your hands to start incorporating them into your daily health routine.
Starting with the PSK will allow you to order all future products at a 24% discount.
You also get discounts on Essential Rewards bundles. I mentioned this before.
You will have access to a private FB community where we offer support and encouragement and a place for you to ask questions.
Most importantly, you are supported by me. I am dedicated to helping you with your health goals.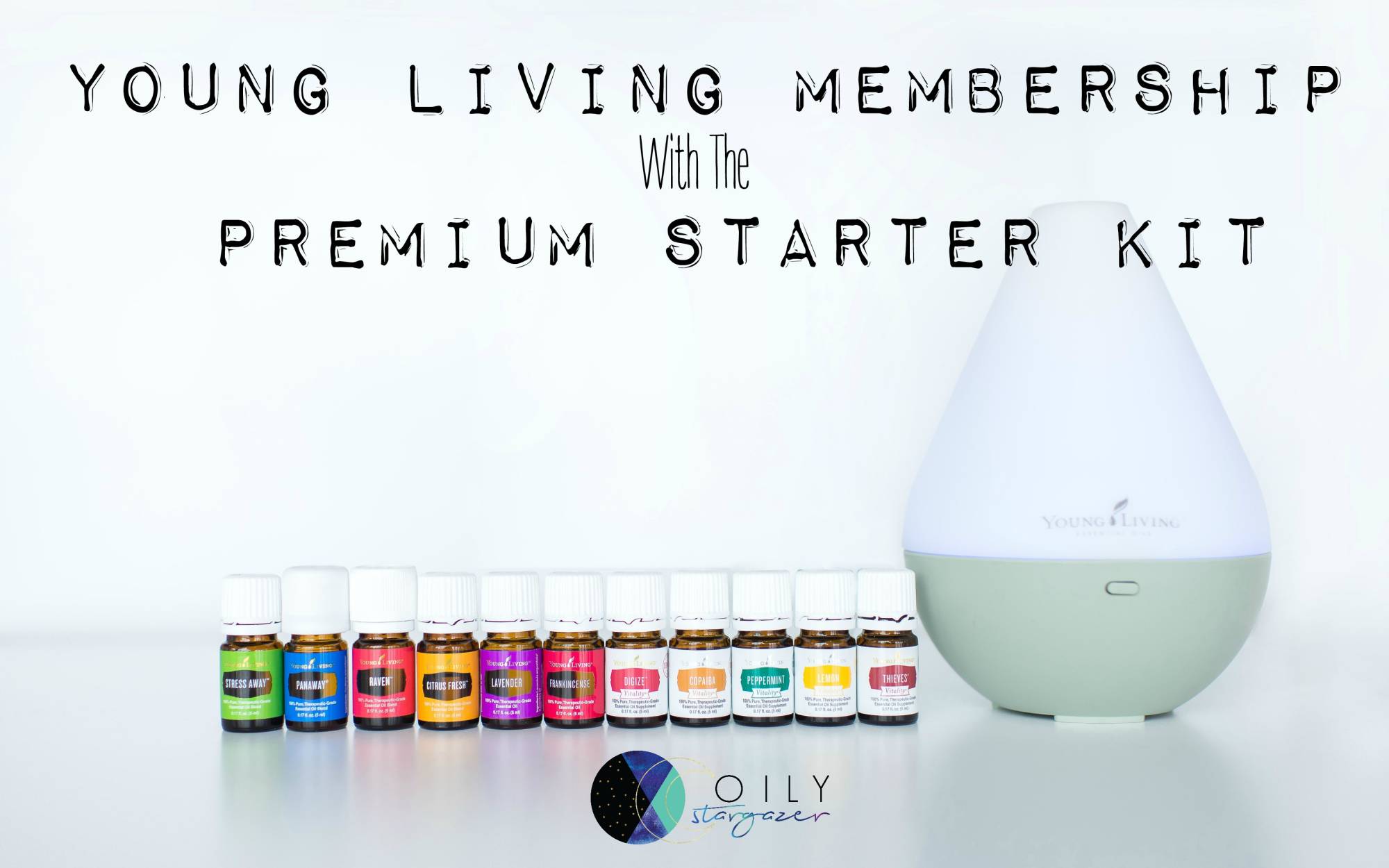 Click on this link to order your own PSK and get started on the Rewards program.
https://www.youngliving.com/vo/#/signup/new-start?sponsorid=1561080&enrollerid=1561080&isocountrycode=US&culture=en-US&type=member
To see more info for guys check out my Pinterest page here :: https://www.pinterest.com/OilyStargazer/for-the-guys/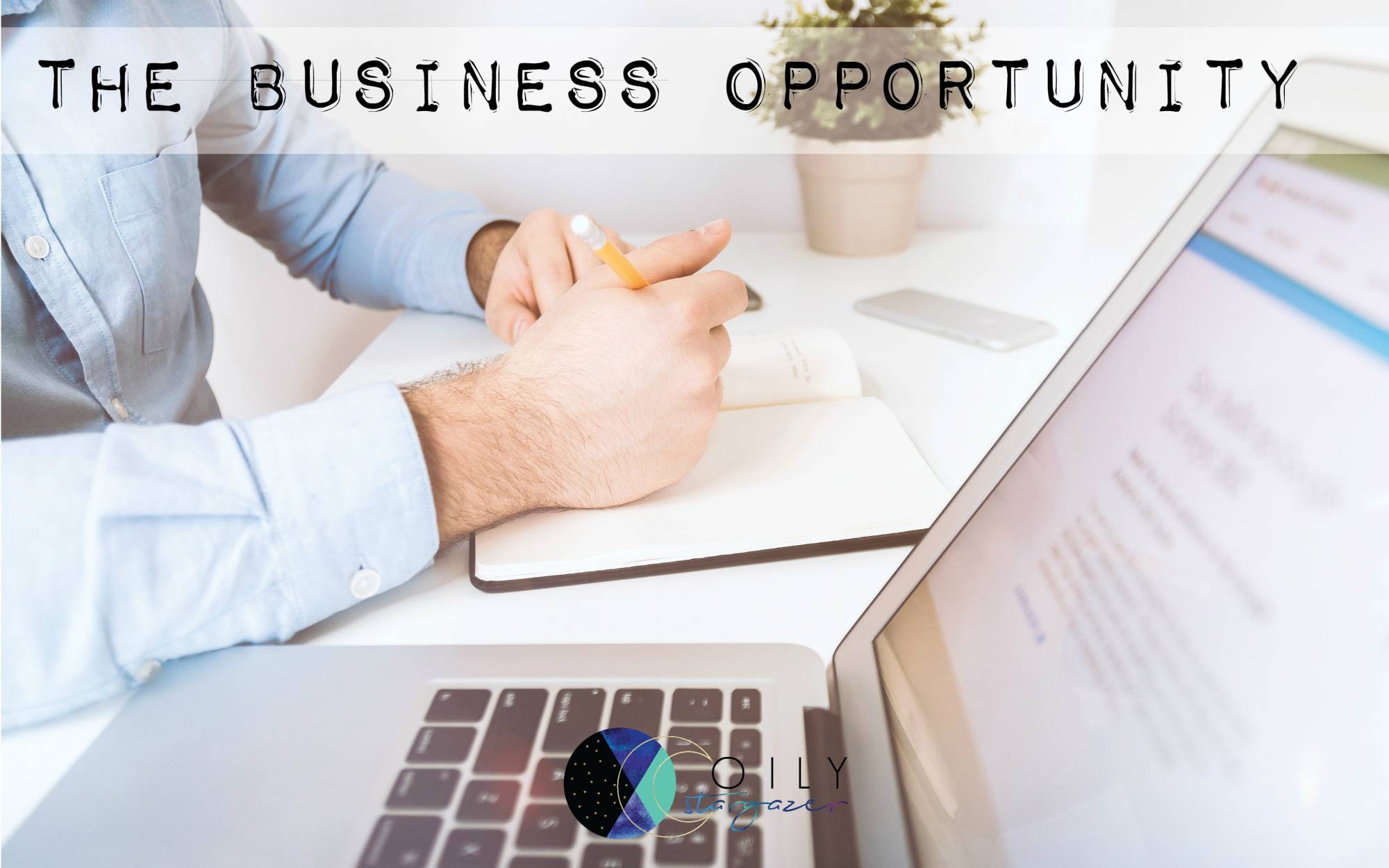 Now I know you may be thinking, "Is this one of those pyramid schemes?" No, it's not.
Pyramid schemes are not legal. Young Living's business model is called Network Marketing or MultiLevel Marketing and is 100% legal and people are successful at building a lucrative business using this business model.
While you don't need to start a YL business to order and enjoy Young Living products, I wouldn't be a good friend if I didn't tell you about the business opportunity YL offers.
Stick with me through the end of this post and I promise you won't hate me. You might actually give me a high five.
_______ Time to get the wheels turning! _______
If you are a living, breathing human being, you know that networking is so important in everyday life and in business. For people's entire lives, they are building relationships, connect with others, and offer help, suggestions, or recommendations to those in need.
If you lost your job, you'd better believe your buddies would reach out to anyone they have networked with over the years to help you find a new job! When you try a new restaurant and love it, you tell your friends about it.
Young Living encourages its members to use the same principle to share its products around the world.
When members like you tell friends about products they love, the referring member makes a $50 bonus for each friend who orders a PSK. When your friend joins the Essential Rewards program and continues to order every month to support health and well-being, you make a commission off of every single order placed. This is called residual income. You share once and you get paid on that effort for anything and everything the new member orders. New member after member, month after month.
It's like telling your buddy, Joe, about the new grill set you got off Amazon and getting a $50 bonus when Joe goes and buys the same grill set from Amazon. Then, you get a commission every time Joe orders ANYTHING from Amazon in the future, all because he used your member number the first time he ordered.
Then a few weeks later, Joe has a BBQ and his buddy Mike sees him using his fancy new grill set to flip burgers. The grill set conversation leads to spices and ends with Mike ordering his own grill set off Amazon and spices like Joe's. When Mike orders using Joe's member number, Joe gets a bonus, just like you did when Joe ordered.
Here is the twist that literally makes this a genius business model.
When Mike gets the grill set and spices, Joe gets the bonus but the best part is, YOU ALSO GET A BONUS! You make a commission off of everything that your friend Joe orders from the company AND you get a commission off everything Joe's friend Mike orders from the company, until the end of time.
It gets better...
This business is will-able. That means, when you pass away, you can leave your business to your family. Your family will continue to receive those residual income paychecks every month until they pass it down to their loved ones. It's the work that keeps on providing.
Imagine working hard now to be able to provide for your family and future generations, forever. Now, this is a career worth the work.
If something happens to you and you can't work in your current job, will the paychecks keep coming to provide for you and your loved ones? If you die, can you leave your job to your family so they can live financially stress-free?
Take a minute to think about the advantages of recurring income and a business that will pass down to your heirs.
***If you would like to use the information or photos to share this information with others, you will need to purchase the class through GROworkspace. GRO provides amazing resources to make sharing EASY and save you time. Sharing this content without access to the content in your personal "workspace" is subject to copyright infringement.