Jan 16, 2020 11:50 AM Central
Laura Brianne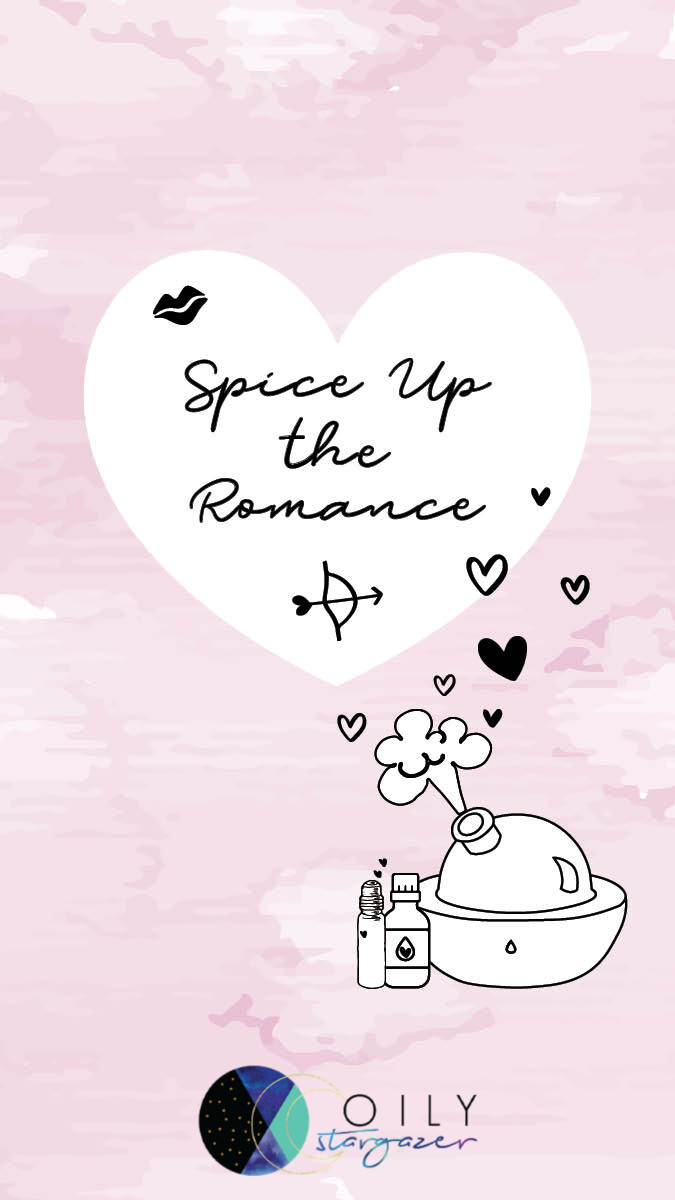 This is a love post giving tips, tricks, and recipes to keep the romance alive and spice things up. This is a great post to use as a countdown to Valentine's Day! It can also be used throughout the year anytime you want to highlight infusing oils into relationships to spice things up a bit.
---
1:
Order any or all of these oils ASAP so you have them in time for the big day!
Peppermint

Cypress

Joy

Orange

Valor

Ylang Ylang

Idaho Blue Spruce

Black Pepper

Lavender

Clove

Hong Kaui

Sensation

Sensation Massage Oil

Goldenrod
2:
Go ahead and take care of any accommodations you might need for Valentine's Day - hire a sitter, make dinner reservations, book a hotel stay, etc.
3:
Everyone experiences love differently. Knowing your love language can help strengthen the relationship with your mate and grow closer than ever. Take this quiz and discover how you can give and receive love in a more meaningful way! https://www.5lovelanguages.com/profile/couples/
4:
Even if your partner's "Love Language" isn't receiving gifts, do it anyway! It's a small expression of your love for them. Need some gift ideas? Try Pinterest or Etsy for a little inspiration.
5:
Diffuse this combo early in the morning! Not only will it awaken your senses, it will leave you feeling grounded as you begin the day.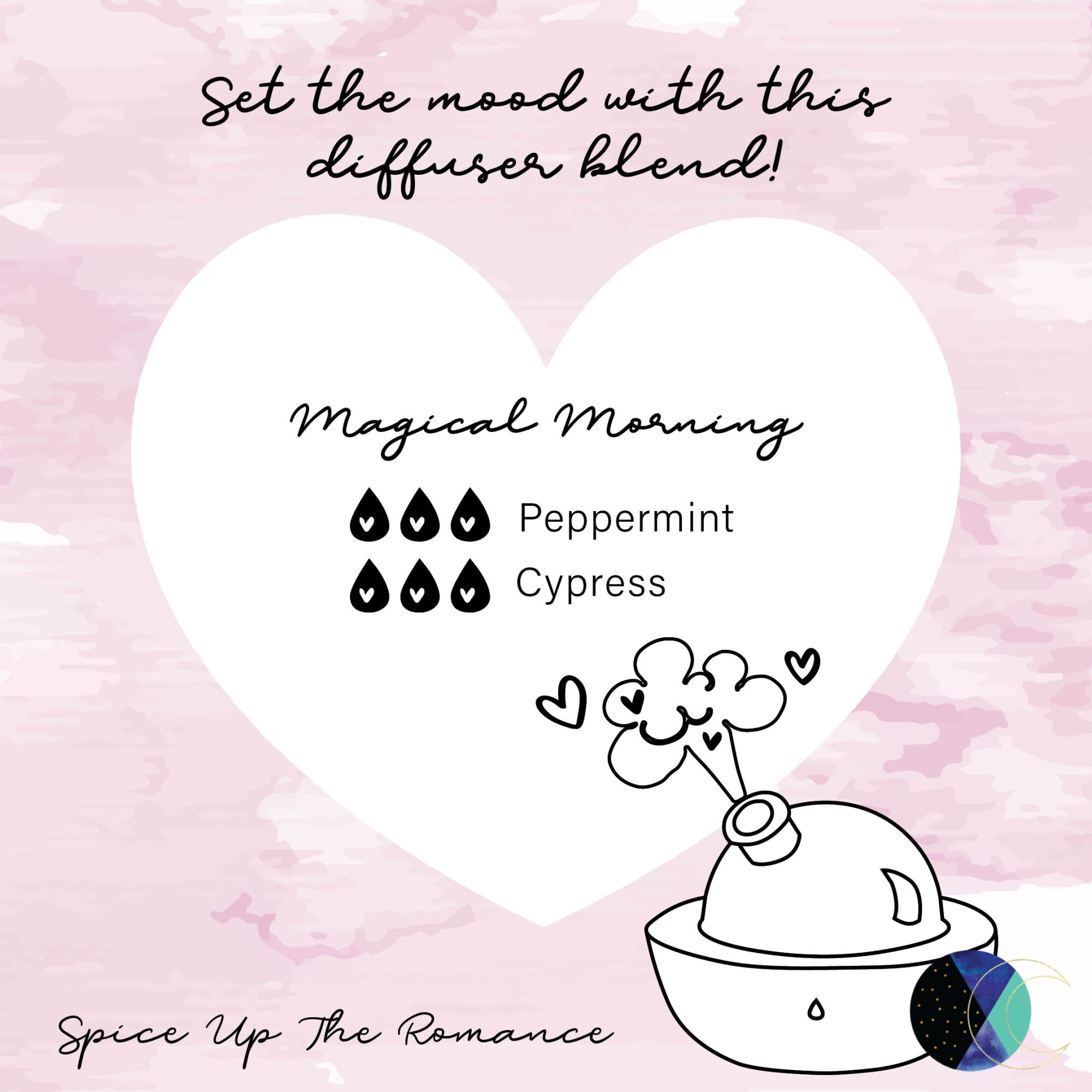 6:
This combo is perfect for Valentine's Day! Diffuse it any time you want to feel uplifted and relaxed - it will certainly leave your heart smiling.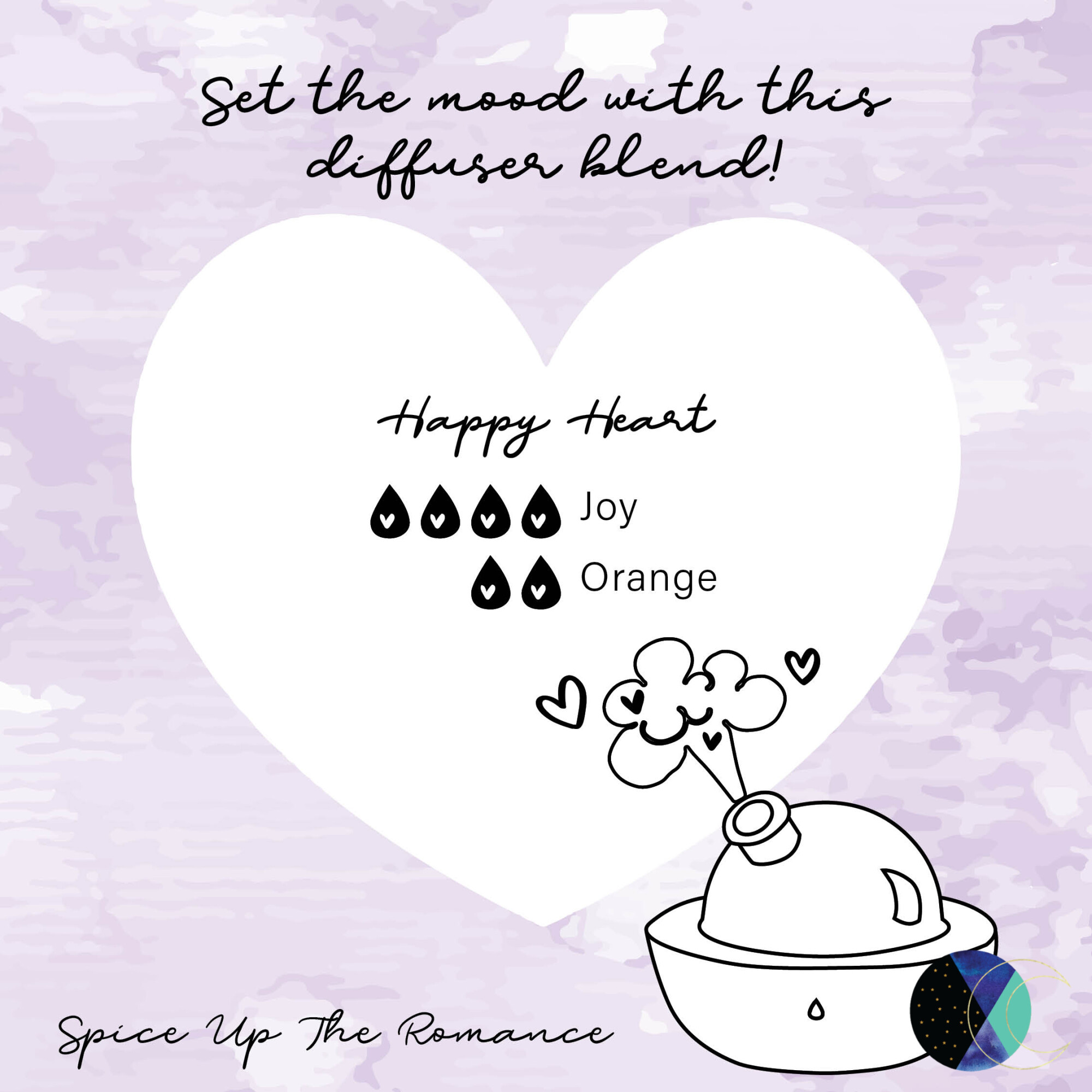 7:
This combo is a MUST before any romantic evening. Diffuse it anytime you need help "getting in the mood" and want to feel confident in your own skin.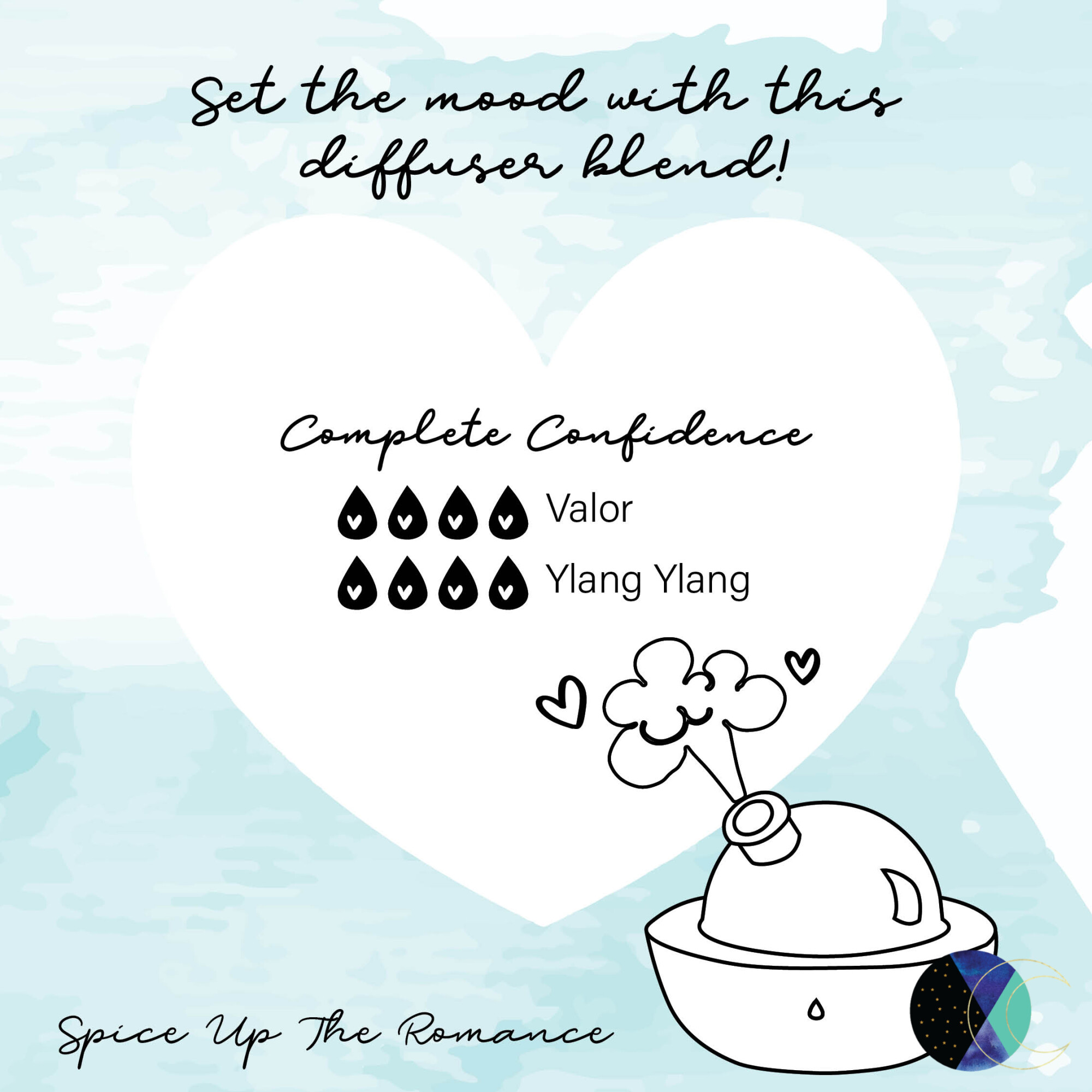 8:
Apply this magic love potion to the (his) inner thigh when you're ready for action!
TIP: When Goldenrod becomes available, stock up... it goes quick! If you haven't grabbed any yet, double up with Idaho Blue Spruce.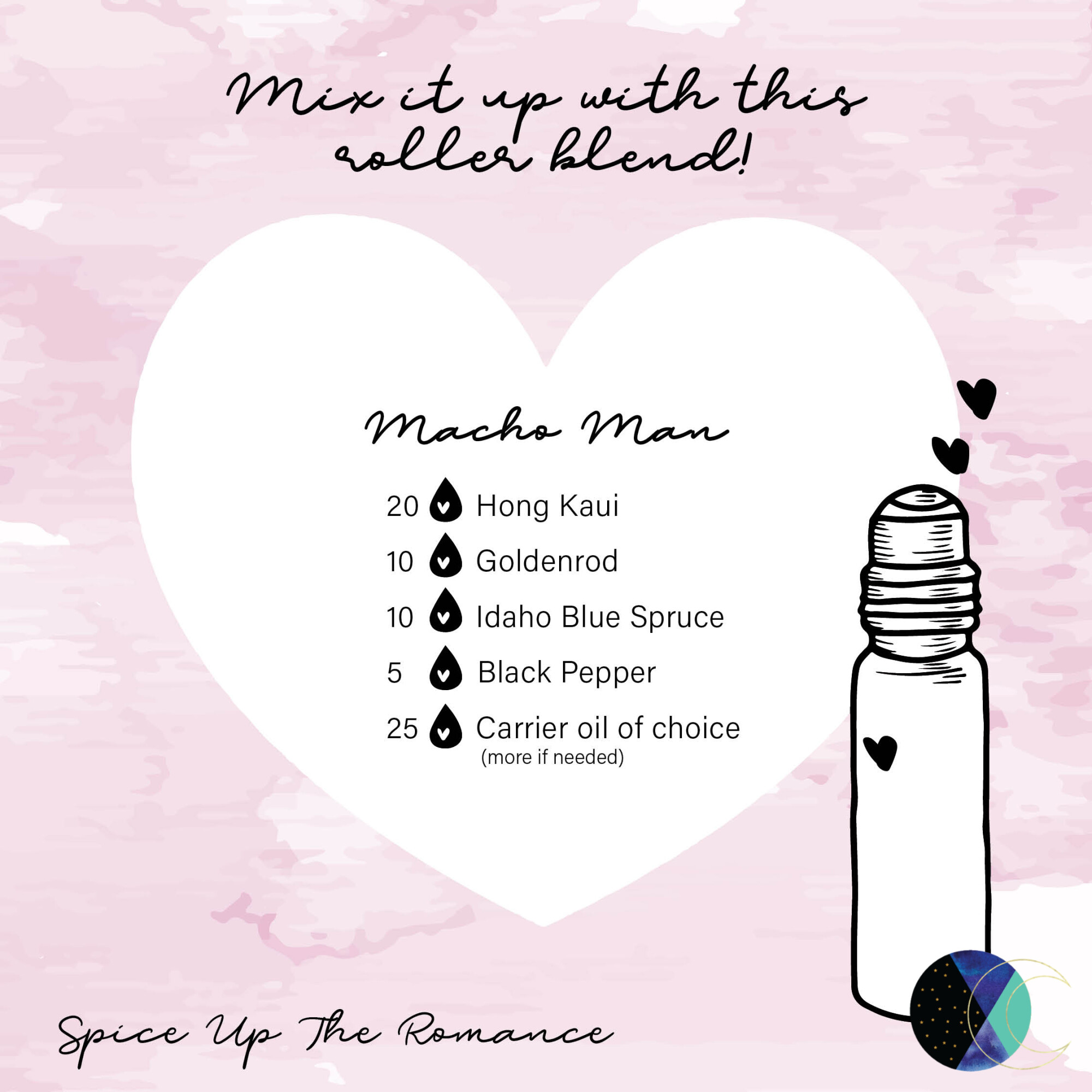 9:
Apply this magic love potion to the (her) inner thighs when you're ready to heat things up!
TIP: Clove adds a little extra 'spice' to this love potion. Be sure to test a small area and add more carrier oil if needed. We don't need anything getting TOO hot, if you know what I mean.
10:
Sensation Massage Oil or OrthoEase make great carrier oil options for this recipe! Keep this mixed up on your nightstand to encourage spontaneity! ;)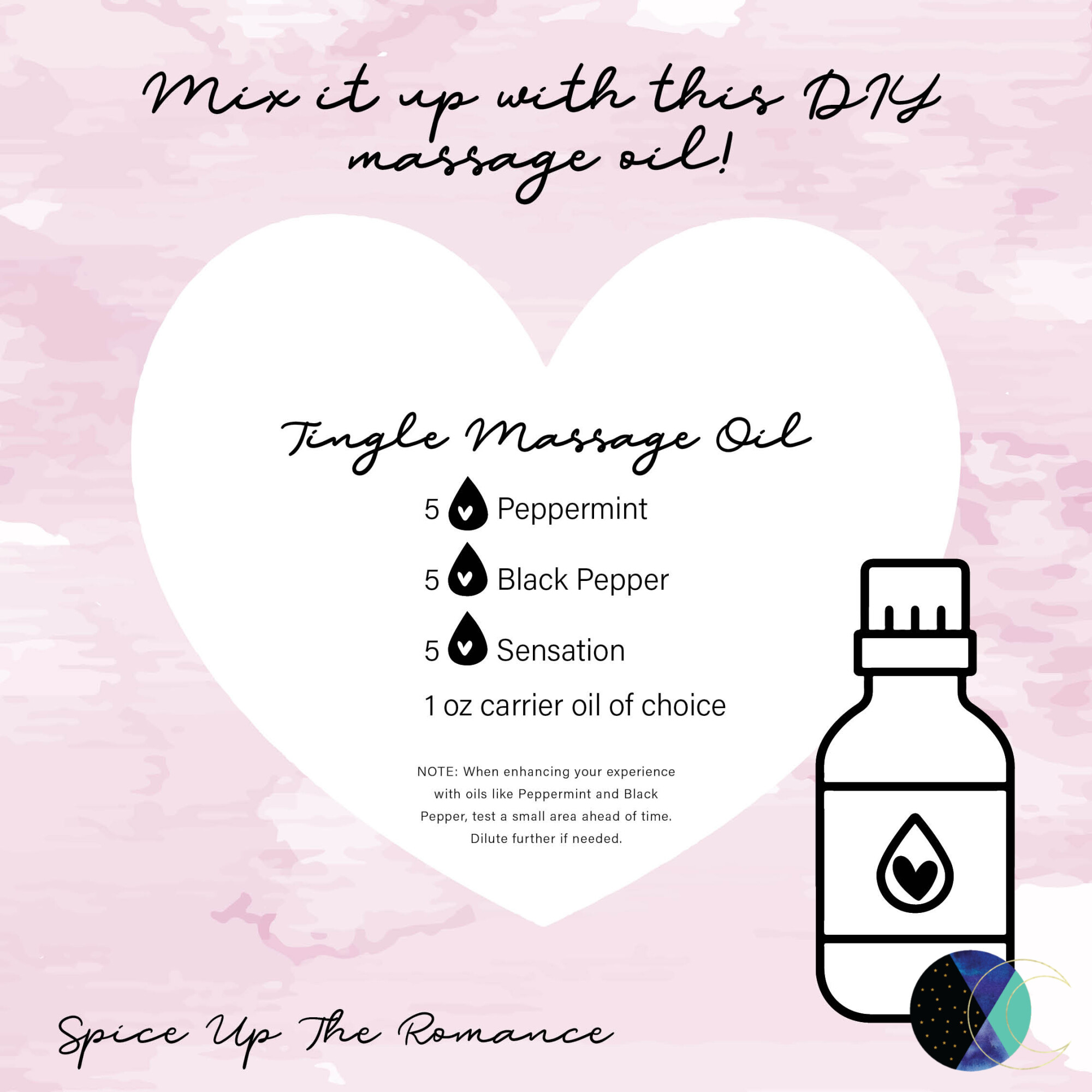 11:
Don't wait for Valentine's Day to try these recipes out! Take them for a test drive… a few times!
12:
Take time today to speak specifically to your partner's love language. People tend to give love in the way they best receive love. However, if your love language is not the same as your partner's, you need to be intentional about speaking their language.
13:
Take a relaxing bath or extra long shower in preparation for the big day.
Grab 1-2 cups of unscented Epsom salt and add a few drops of your favorite oil(s). Stress Away, Valor, Lavender, Peace & Calming, Ylang Ylang - all great options! Just soak your cares away.
14:
Today is the day! Put everything you've learned into practice for the best Valentine's Day experience EVER and celebrate your love for each other! Use your diffuser recipes throughout the day and keep those potions within reach. Better yet - share these recipes with your bestie. You know she will thank you!