Nov 5, 2018 08:24 AM Central
Laura Brianne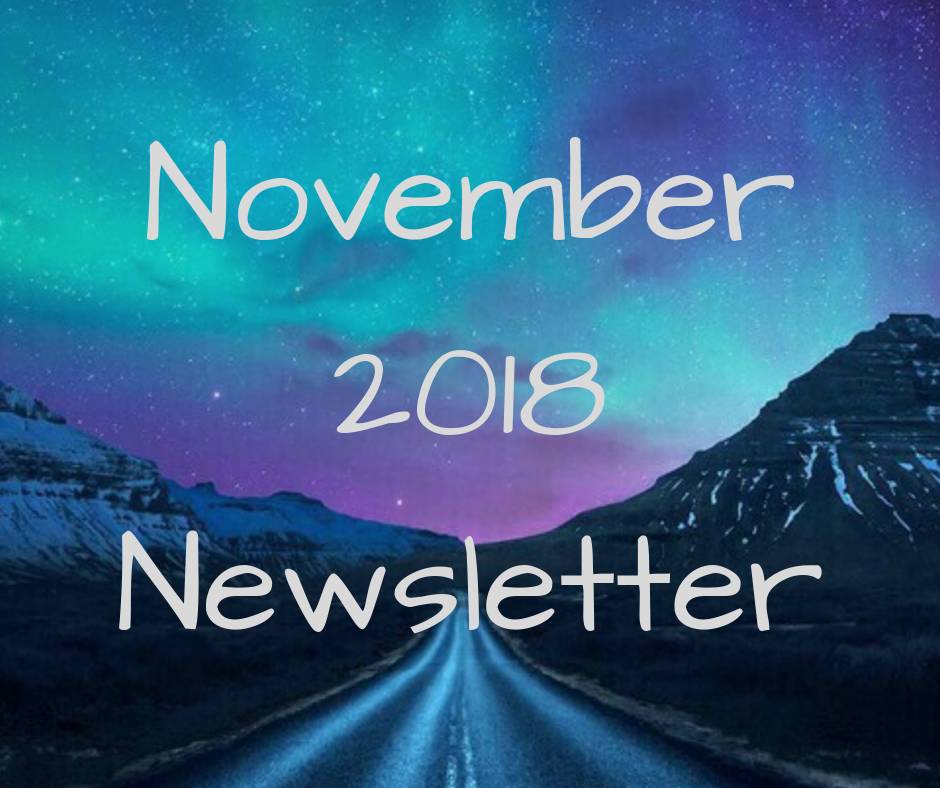 Are you going as crazy over there, as much as I am over here?
The temperatures have dropped and the holiday season has officially started! Literally overnight the pumpkins are gone and the holiday decorations are on every shelf in the stores! Cinnamon Bark is getting diffused daily here to keep the fall spirit alive just a little longer. Thieves blend from your PSK is obviously an easy option but my new favorite combo is to diffuse 4 Orange, 3 Cedarwood, 2 Cinnamon Bark. Try it!
Ok, let's get right to it! If you are new, I post a monthly newsletter with important info for the month. Share or Pin this post so you can reference back to it all month long! This is what I will cover.
Team announcements & class dates

Hot products and oily tips

Biz oil of the month

Monthly YL promos

Help 5
Important Announcements:
1) New members can now use their Premium Starter Kit as their first Essential Rewards order and receive 10% back in ER points.
2) YOU'RE INVITED! GROworkspace - an oily company who supports Young Living business builders - is celebrating their one year anniversary with a HUGE virtual birthday bash on November 17th and 18th.
If you love your oils, come party with us and enjoy two straight days of oily education and awesome giveaways filled with YL products, oily resources, workshops, and more. Don't miss out on exclusive announcements and new contest details!
JOIN THE PARTY HERE: https://www.facebook.com/events/370576140349318/
Hot Products:
The Vitality line is the perfect way to turn holiday dishes into something magical and beneficial for your health! Use Pinterest to follow my foodie board ( https://www.pinterest.com/OilyStargazer/food-drinks ) and to search "Fall food recipes with essential oils." Try making my FAVORITE dairy-free coffee creamer!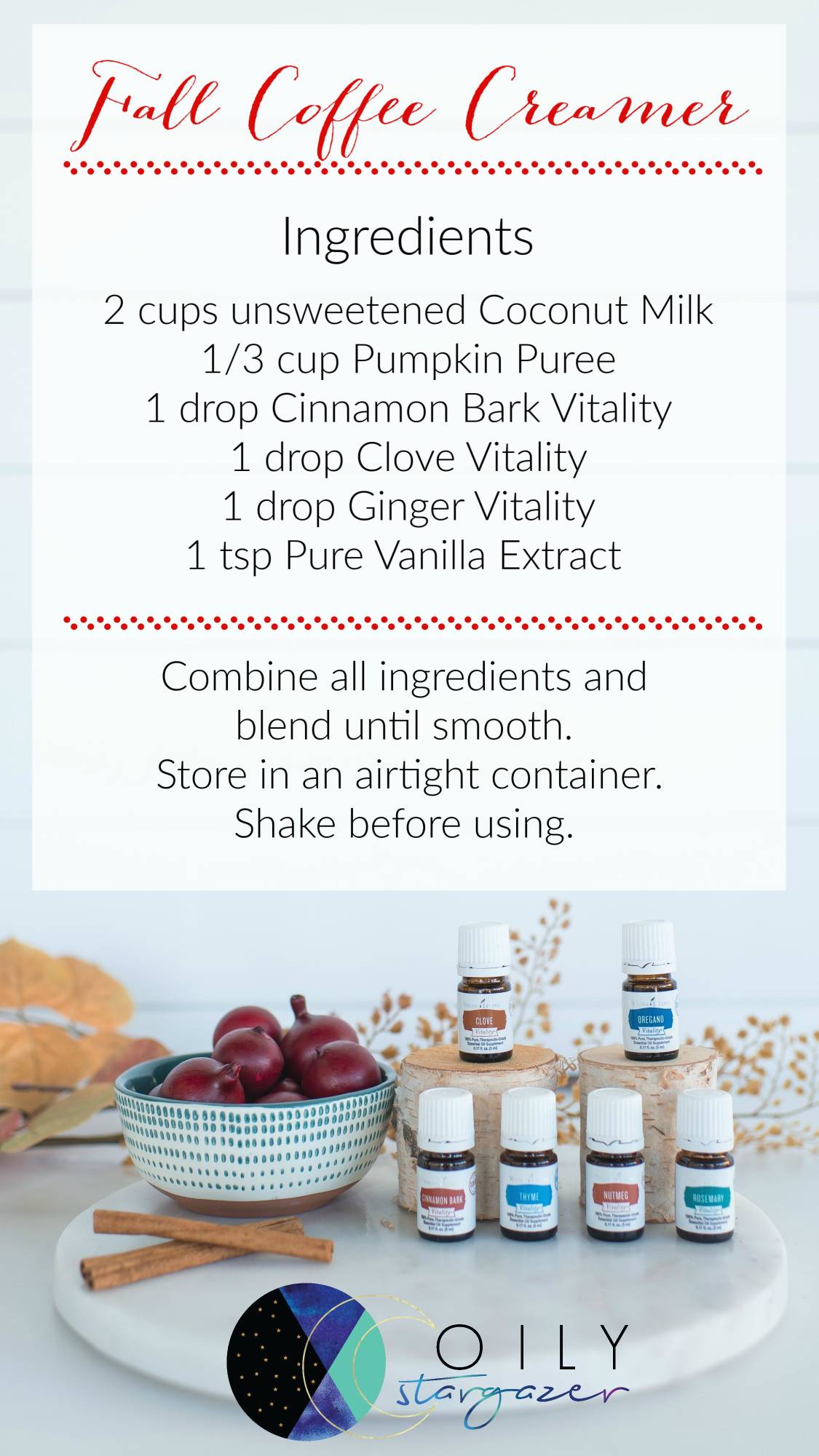 Monthly TIP: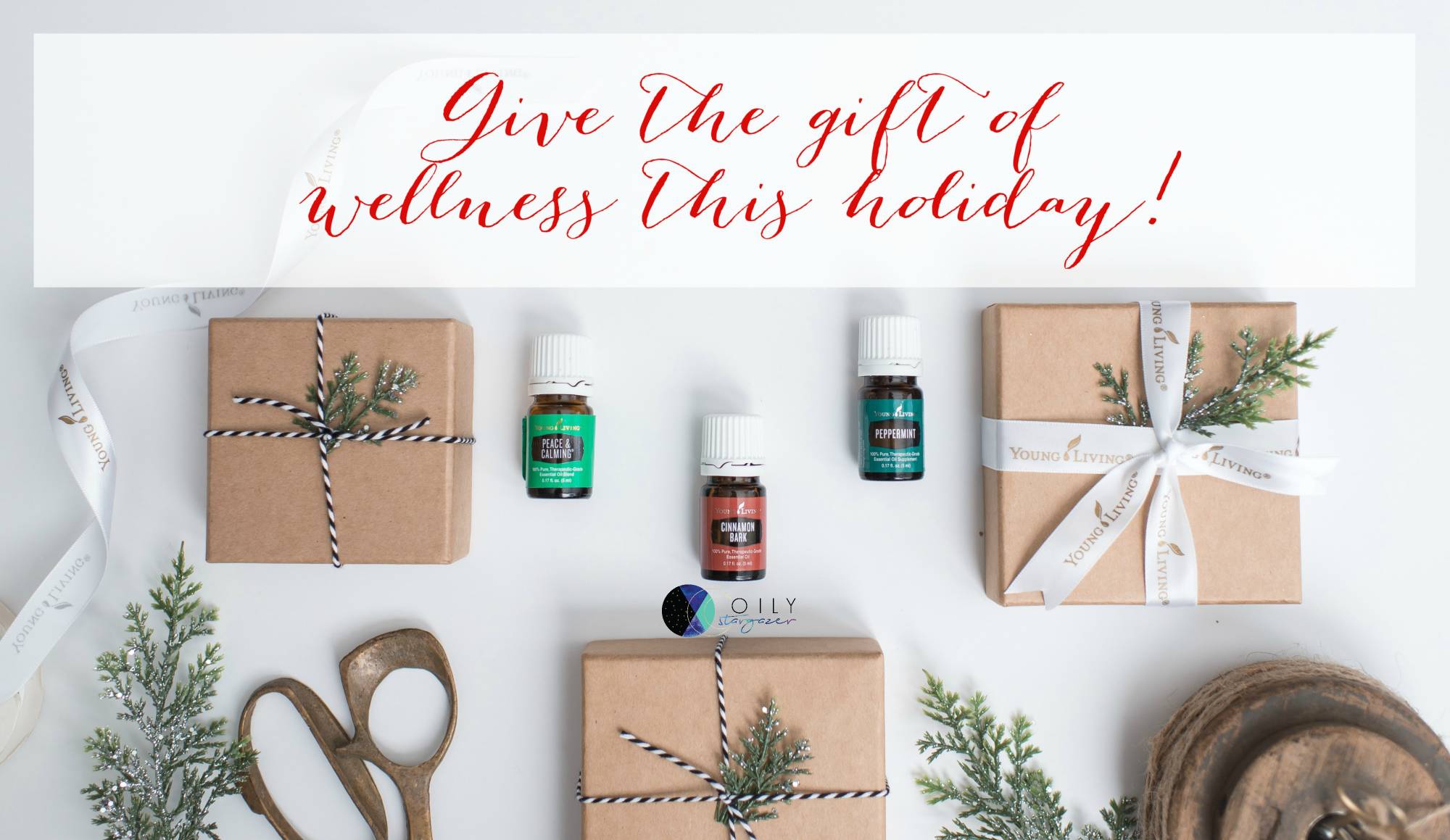 Process your ER order ASAP!
Holiday Catalog items are available NOW to add to your ER order!
Earn between 10%-25% back on your total ER PV points. (If you're new and this sounds like secret code, contact me!)
If it is your first month and you order 100PV, you will get $10 back in ER points.

If it is your fourth month on ER, you will get $20 back in ER points for a 100 PV order.
Ordering ASAP will ensure you get what you want, not only on Holiday Catalog items but also on any products you plan to give as gifts or need to get for yourself.
YL members go CRAY CRAY in giving YL as gifts! Things do go out of stock with all the extra holiday ordering and I don't want you to miss out. Newbies, TRUST ME! Check out the Holiday Catalog items!
Business oil of the month: Gratitude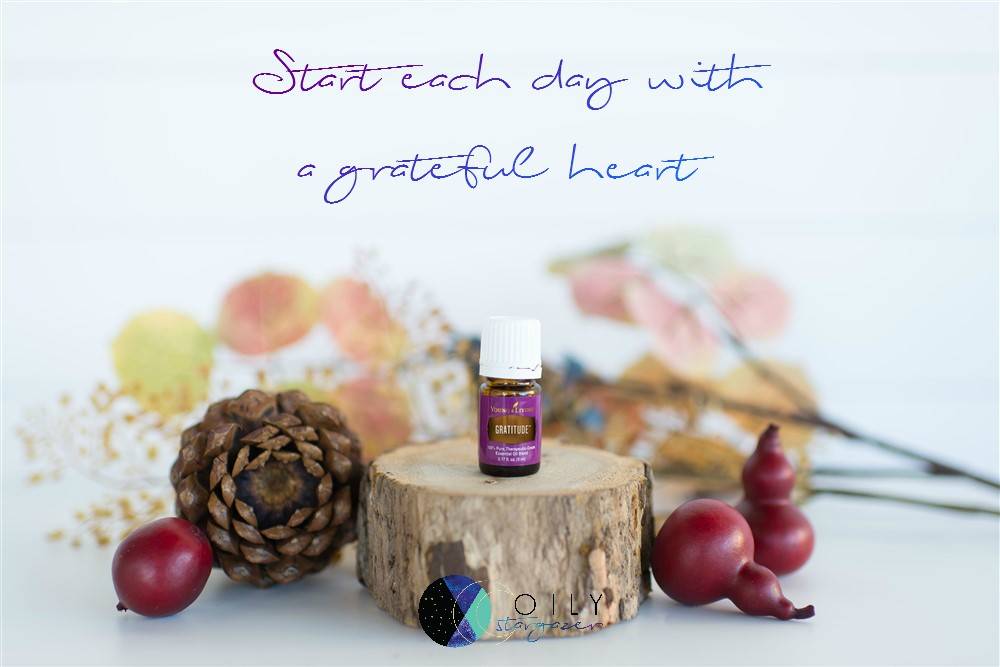 This oil will help you feel grateful for all you have in life. Use it every day this month to create a positive attitude of gratitude.
When you are grateful for the things you have, your entire attitude changes and the way you approach your work or the people around you become more effective and loving. If you want to create MORE abundance in your life, use your Gratitude oil every single day.
Diffuse 4-8 drops or apply a drop to your wrists and inhale in the morning.
To make this even more effective, write down three things every day you are grateful for and why.
YL November Promos!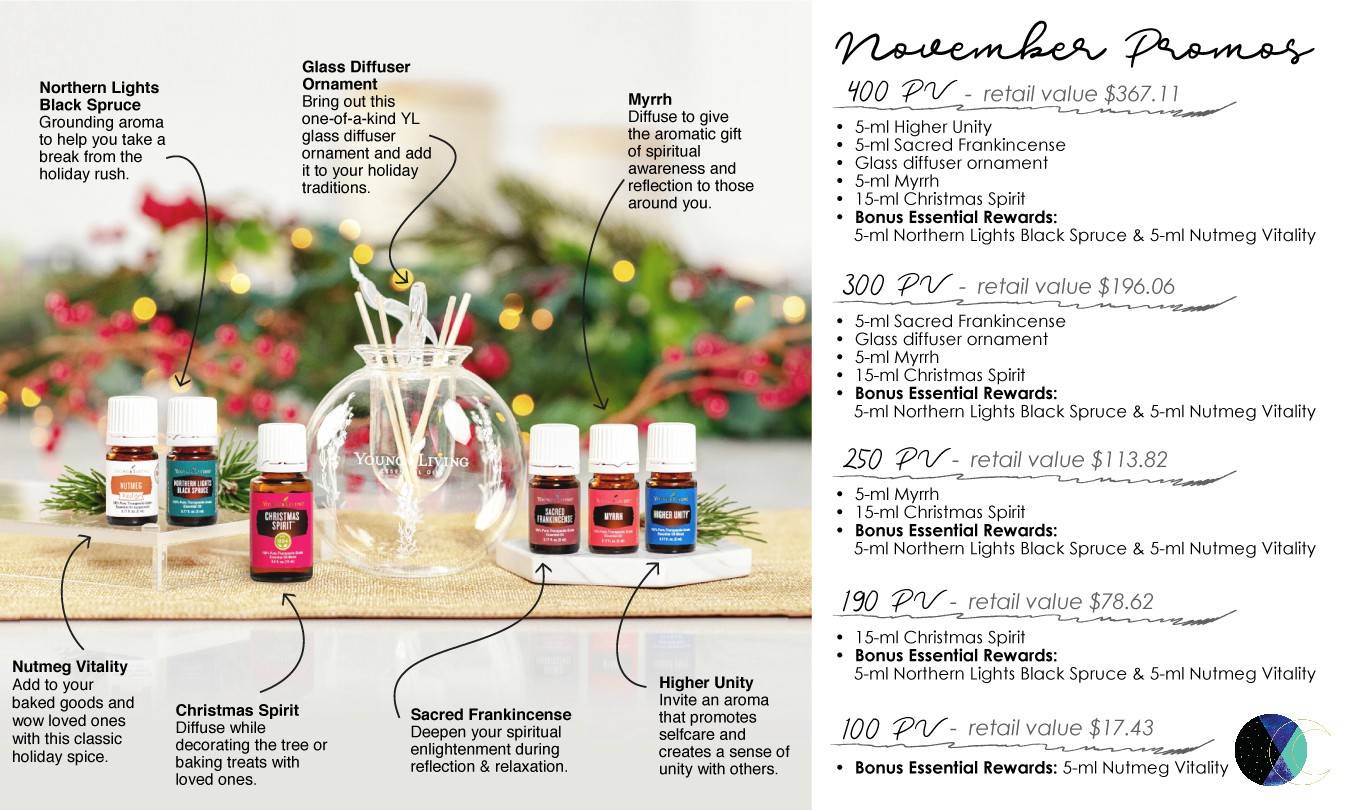 Help 5 Bonus: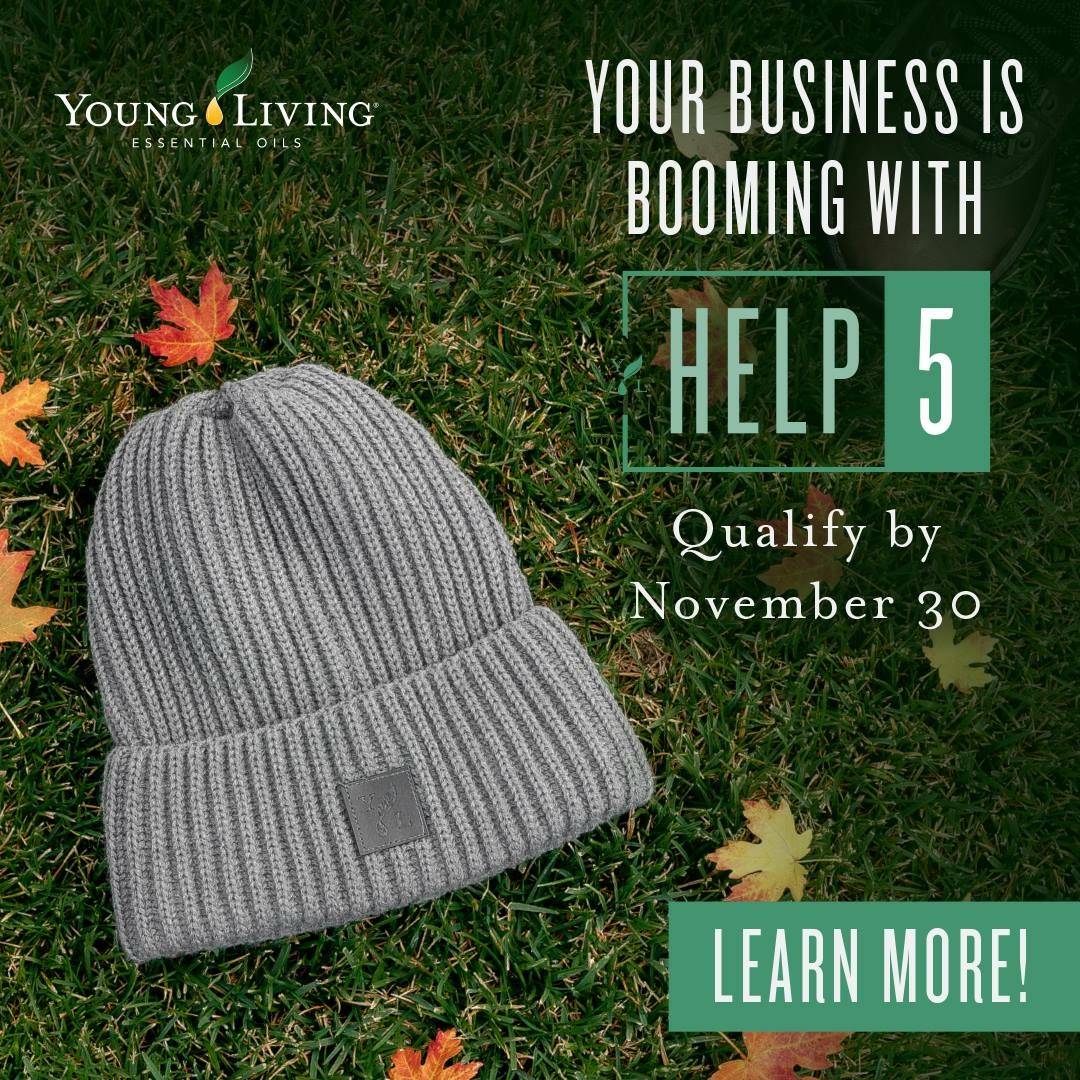 When you earn 5 points, Young Living will send you the cutest gray YL-branded knitted beanie. Its acrylic/wool blend and universal fit make it a cozy fit for the cold months ahead.
Earn 1 point by enrolling a new member with a Premium Starter Kit, 1 point by enrolling a member in Essential Rewards for the first time*, and 1 point by reactivating a preexisting member with a Premium Starter Kit. (Member must be inactive for over 24 months.)
*New Essential Rewards enrollment includes members you get back on the program who have not been on it for six months or more.