Dec 11, 2018 10:57 AM Central
Laura Brianne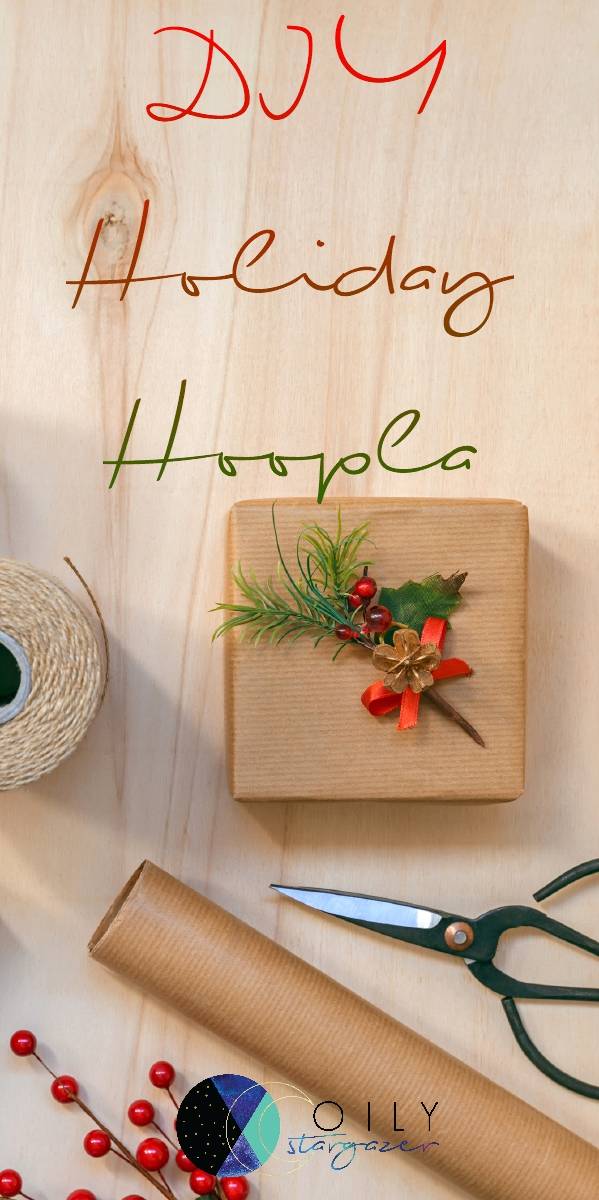 Tis the season to craft up some amazing gifts for your family and friends. I am here to help you make the greats gifts in the history of EVER! Below you will find some amazing DIY recipes for you to use as gifts and to feed your guests!
Candy Cane Sugar Scrub
What you need ::
¾ cup white sugar
½ cup fractionated coconut oil
12 drops Peppermint essential oil
Skin safe food coloring
Directions ::
Combine sugar, fractionated coconut oil, and peppermint eo into a bowl and divide equally into two bowls

In one bowl, add red food coloring until you get your desired color

Layer the red and white scrub to create a 'candy cane' effect

Tie a cute ribbon and tag on the container and you are done!
Santa's Soothing Peppermint Foot Creme
What you need ::
1 tablespoon cocoa butter
¼ cup shea butter
2 tablespoons coconut oil
1 tablespoon avocado oil
1 teaspoon vitamin E oil
5 drops Tea Tree essential oil
15 drops Peppermint essential oil
Directions ::
In a double boiler put cocoa butter, shea butter, coconut oil, and avocado oil – let melt down. Once melted, let cool until it is partly solid. Let it cool to a honey consistency. Once cooled stir in vitamin E oil, tea tree oil, and peppermint oil. Pour into container and cool to harden.
Holiday Tree Ornaments
What you need ::
1 cup applesauce
1 cup ground cinnamon
15 drops Christmas Spirit or Light the Fire essential oil
Decorative string or ribbon
Directions ::
In a bowl, combine the applesauce and cinnamon. You want the dough to be able to form a ball without being too sticky. Add additional applesauce or cinnamon if needed. Sprinkle a clean surface with cinnamon. Place the dough on the surface and sprinkle with more cinnamon. Use a rolling pin to roll the dough to ¼ inch think, sprinkling with more cinnamon to keep from sticking. Cut out into desired shapes and place on a sheet pan so that they aren't touching. Use a skewer to poke a hole into each ornament (to attach string). Bake at 200 degrees for 1.5-2 hours or until rock hard. Loop a decorative string through the ornament and hang on your tree.
Kiss Me Under the Mistletoe lip balm
What you need ::
2 tablespoons beeswax pellets
2 tablespoons coconut oil
2 tablespoons shea butter
1 tsp cocoa
36 drops Peppermint essential oil
12 lip balm containers
Directions ::
Melt beeswax in a small pan or crockpot over low heat. Add coconut oil, cocoa, peppermint eo, and shea butter until all ingredients are just melted. Using a small medicinal dropper, pour the melted liquid into your lip balm containers. Add a few extra drops to the top after filling each container as the ingredients will shrink as they cool.