Sep 6, 2018 12:34 PM Central
Laura Brianne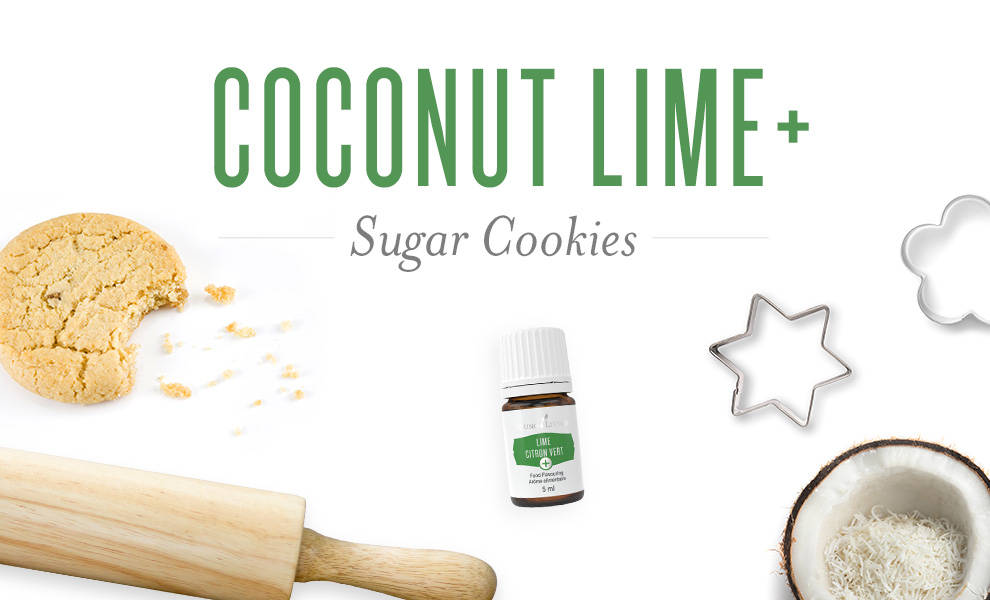 Add a special twist to the classic sugar cookie for a sweet treat! Simple enough to fit into a busy schedule, these simple sugar cookies will taste anything but simple.
Whether you're baking for friends, family or yourself, these Lime Vitality essential oil-infused cookies will melt in your mouth and sweeten up any gathering. Plus, they're perfect for sharing!
Ingredients
3 cups all-purpose flour

1 tsp baking powder

1 tsp baking soda

¼ tsp salt

1 cup unsalted butter, softened

2 eggs

1 ½ cups granulated sugar

1 tsp vanilla extract

3 drops Lime+ essential oil food flavouring

½ cup toasted coconut (optional)
Directions
Preheat oven to 350 degrees.

Using a mixer, beat butter and sugar until smooth and fluffy. Then, beat in eggs, vanilla and Lime+ essential oil.

In a separate bowl, whisk together flour, salt, baking soda and baking powder. Add toasted coconut if desired. One cup at a time, add the dry ingredients to the wet ingredients.

Roll rounded cookies in some extra granulated sugar and carefully drop dough onto cookie sheets covered with parchment paper.

Bake for 8-10 minutes or until lightly browned.

Let baked cookies sit on cookie sheet for a minute or two before transferring to wire cooling racks.
*Found on the Young Living Canada blog*